2023 WORCS round 6 — Cedar City
2023 Cedar City WORCS Report — 
The sixth round of the WORCS series took place at Three Peaks Oasis outside Cedar City, UT. Most of the course serpentined its way through the surrounding trees and bushes. In addition, there were a few infield lanes with motocross jumps. And the WORCS crew incorporated an endurocross-inspired section, which featured a rock section, stacked pipes, tractor tires, and a water-pit jump. This would be the final round before the three-round Summer break. So, each rider was looking to head into the hiatus on a high note.
Tyler Lynn – 1st place Pro 450
As the green flag waved to start the two-hour pro race, Tyler's KX450X quickly fired to life. Over the first hundred feet, Lynn used plenty of body english to push his Kawasaki ahead of the field and he entered the first turn with the lead. Tyler held the pole position through the first few laps, before relinquishing the lead to his teammate, Zach Bell. Just before the halfway mark, and accompanying pit stops, Lynn retook the lead. Lynn and Bell came into the pits separated by just a few seconds. From there, Tyler found a solid groove and began pulling away. Lynn maintained command of the race to the checkers to earn his second win of the WORCS season.
Zach Bell – 3rd place Pro 450
Through the first corner, Zach slotted into second place behind his teammate. After stalking Lynn for a few laps, Bell made the move into the lead. Zach edged out a slight gap, before a mistake and brief fall allowed his Kawasaki teammate back by. Just after the pit stops, Zach began feeling some pressure from the series points leader, Justin Hoeft. The two fiercely battled, back and forth, right in front of the pits. Ultimately, Hoeft was able to make the pass, moving Zach to third. Bell took a couple laps to regroup, keeping Hoeft within ten seconds, and planned to make a last-lap charge. Unfortunately, Zach went slightly wide in a corner on the last lap and his knee slammed into a branch. The resulting dead leg slowed Bell's pace, but he soon pushed through the pain and charged after second place once more. Zach closed up to within touching distance of Hoeft, but just ran out of time. Still, Bell was able to earn his second WORCS podium in a row in third.
Robby Bell, Team Manager
"That was a fun race to be a part of. Watching both of our guys out front, pushing the pace, was exciting. Both guys should be proud of their efforts. Tyler started strong, and was able to manage what he called a little dry-spell of energy from around forty minutes to the pit stop. Then, he cranked his pace up and was able to pul a comfortable gap. I'm very happy for him to earn his second win of the season. And he put himself back in the hunt for the championship, sitting second, eleven points back, with three rounds to go after the break.
Zach showed really good pace, especially early on, and his fitness was great, as he stayed strong to the checkers. It sounded like a few mistakes in the tricky rock section cost him a shot at bettering his third. Still, it was a great way to head into the Summer break. He'll be able to get some solid training in and continue to build the strength in his wrist. So, plenty to be happy about."
Photos
Credit: Harlen Foley
Tyler Lynn
Zach Bell
Results
Click the link to view results:
• Pro Race Results (Yet to be posted)
View more results by clicking here to visit the WORCS scoring site.
2023 WORCS Schedule
Jan. 21/22 • Primm, NV* √
Feb. 11/12 • Delano, CA* √
Mar. 11/12 • Lake Havasu, AZ √
Apr. 8/9 • Blythe, CA √
May 6/7 • Devore, CA* √
May 27/28 • Cedar City, UT* √
Sep. 16/17• Vernal, UT*
Oct. 7/8 • Mesquite, NV*
Oct. 21/22 • Primm, NV*
*combined with ATV and SXS disciplines
Team Supporters

Click Here to view and learn more about the companies our race team partners with.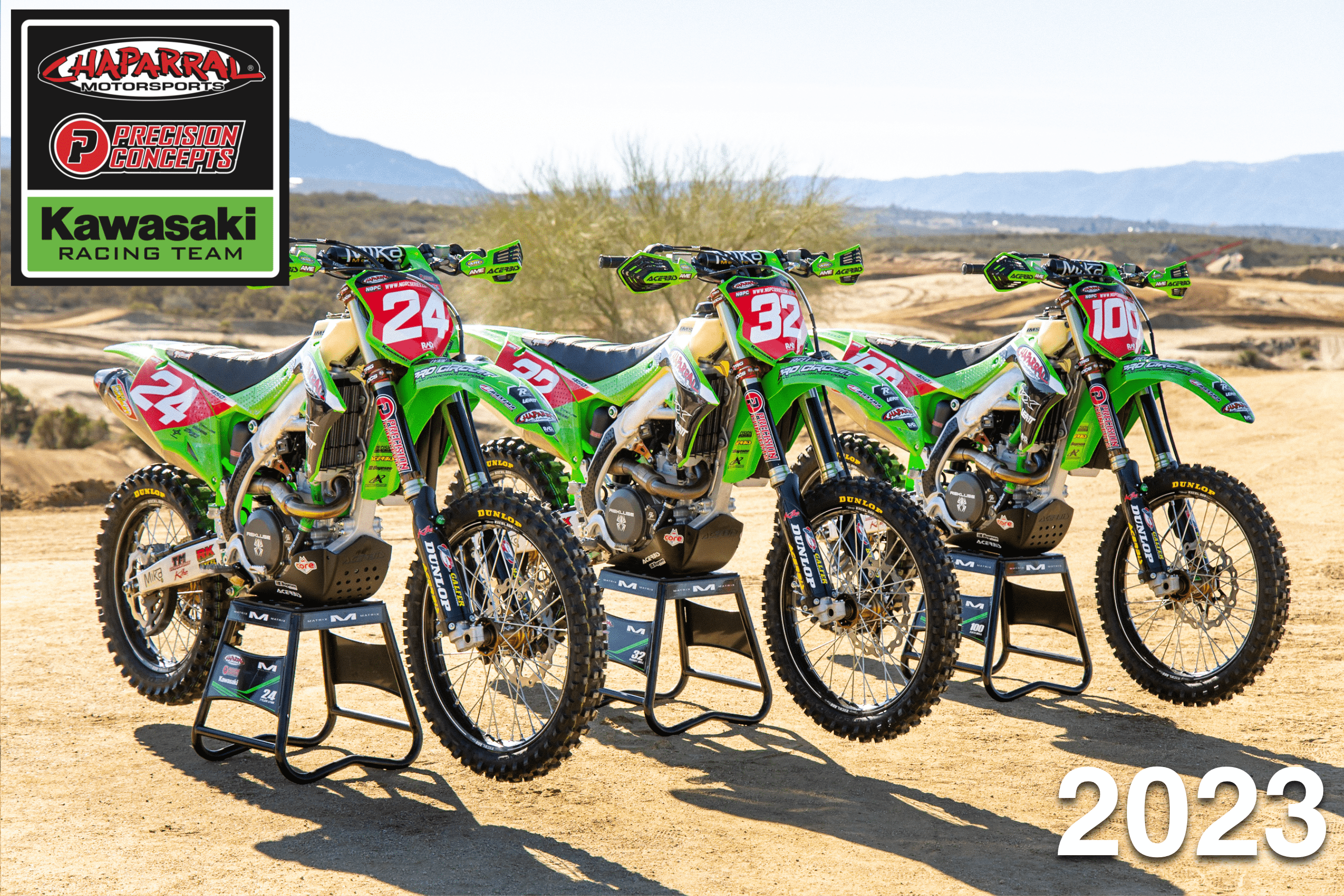 Click Here to view Race Team eBook and learn more about the parts we use to build our rider's race bikes.