2023 WORCS round 4 — Blythe, CA
2023 Blythe WORCS Report — 
The fourth round of the WORCS series rolled into Blythe, CA where the first real heat of the season greeted the riders. Temperatures would eclipse 90 degrees on race day. Coupled with a physically demanding, seven-minute-long sand track, Sunday's two-hour pro race would be a challenging affair.
Tyler Lynn – 7th place Pro 450
Tyler's race got off to an auspicious start. He slotted into sixth place as the 450 pro field settled in through the first few straightaways. Early in the opening lap, Lynn made a couple passes to move up to fourth place. From there, Lynn kept the momentum rolling as he passed SLR Honda's Tallon LaFountaine into third place. Tyler was close to KTM's Mateo Oliveira and planned to come in for an early pit to cool down the body temperature and get back after it. Unfortunately, on that lap, Tyler's front end fell into a hole in a dusty section, catching him off guard. As the bike rebounded, the bars clattered Tyler in the face. Though the Kawasaki rider didn't fall, he was feeling dizzy from the impact and took some time in the pit to regroup. After regaining himself, Lynn rejoined and toughed out the remainder of the race to salvage a seventh place finish on the day.
Zach Bell – DNF
Zach came into Sunday feeling pretty good, having shown great pace in Saturday's practice sessions. As the pro race started, Bell was able to lock down third place though the opening lap. However, in the rough conditions, Zach could feel his wrist starting to suffer. Though he did his best to push through, ultimately the decision was made to pull out of the event so as not to risk further aggravation, and to regroup for the remaining rounds heading into the Summer break.
Robby Bell, Team Manager
"That was a pretty brutal one today. Unfortunately, for our guys, it's just one of those where you take what you can from it and put the rest behind you quickly. Tyler looked good through the opening forty minutes, holding third, on the heels of second. I think the heat magnified the effects of the whack to the face he took, and he needed to take the time to gather his bearings. Still, I appreciate the fact that he toughed out a finish, salvaging championship points on the day. For Zach, it was just a tough one. His pace is getting better, and his conditioning seems good; it's just taking further time to build the strength he needs in his wrist. I know he's frustrated on the day. He just needs to regroup and focus on making forward progress."
Photos
Credit: Harlen Foley
Tyler Lynn
Zach Bell
Results
Click the link to view results:
View more results by clicking here to visit the WORCS scoring site.
2023 WORCS Schedule
Jan. 21/22 • Primm, NV* √
Feb. 11/12 • Delano, CA* √
Mar. 11/12 • Lake Havasu, AZ √
Apr. 8/9 • Blythe, CA √
May 6/7 • Devore, CA*
May 27/28 • Cedar City, UT*
Sep. 16/17• Vernal, UT*
Oct. 7/8 • Mesquite, NV*
Oct. 21/22 • Primm, NV*
*combined with ATV and SXS disciplines
Team Supporters

Click Here to view and learn more about the companies our race team partners with.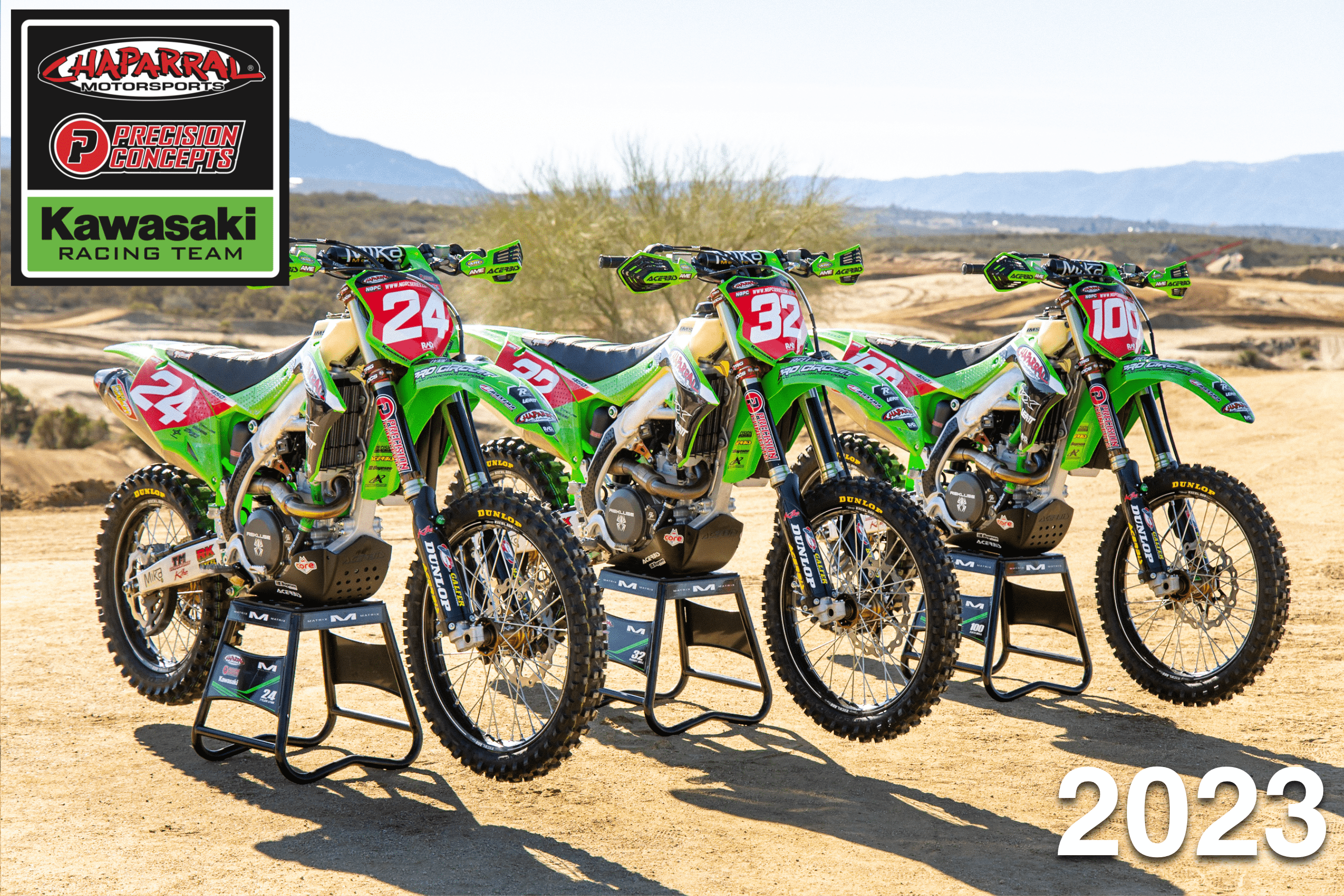 Click Here to view Race Team eBook and learn more about the parts we use to build our rider's race bikes.