Our Vision For Your Experience
At Precision Concepts, we have a vision. That vision is that after we've worked on your bike, you tell us that your next riding experience is the best you've ever had. That kind of impact is the reason why we do what we do.
How we accomplish that can take many different forms. Our dedicated suspension department has the absolute goal of giving your bike the best handling performance for your unique needs. Likewise, our motor and chassis department is focussed on working with you to get the performance and reliability demanded by your specific riding style.
In whichever way we can best enhance your equipment, we have an overriding philosophy. That philosophy is to promote and use only the products and services we feel will make a positive impact. It goes against our philosophy to sell you something simply to earn more from the transaction. Though at times this philosophy can hinder corporate growth, it has kept us grounded in our vision and our values.
One of our core values is that whenever you're riding your motorcycle, we're right there on the bike with you. We want to be a valued partner in your riding experience. Whether you ride for the memories, the achievement, for performance, or simple joy, we want to be your trusted advisor to get the ride you want through the most affordable avenue possible.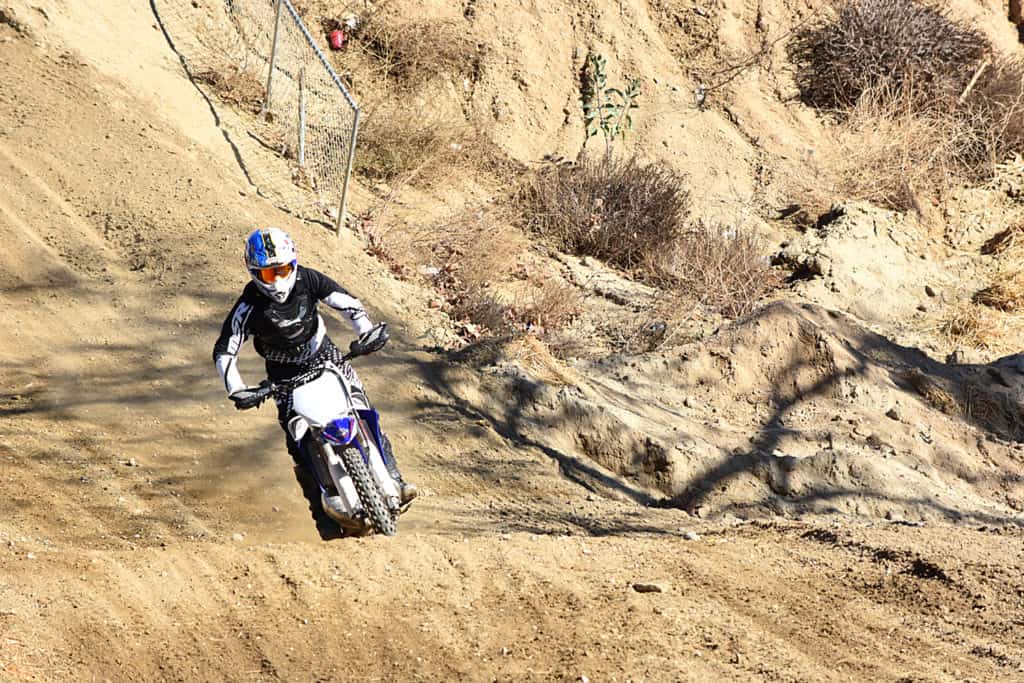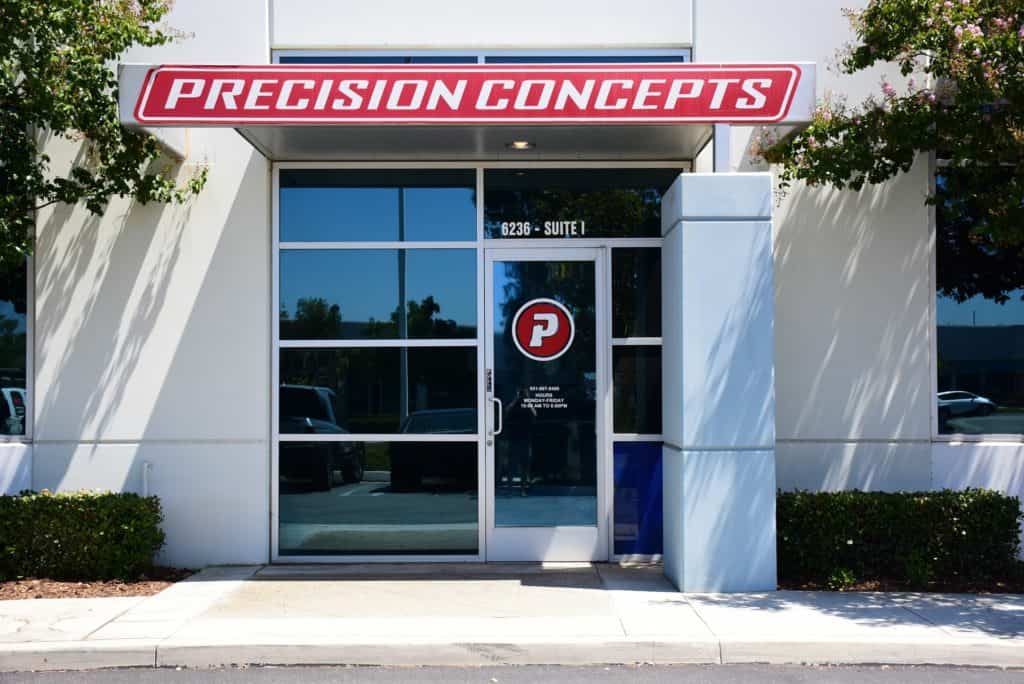 How We Achieve That Vision
Precision Concepts is a performance shop specializing in suspension and motor modification for off road motorcycles. Whether you're an adventurist, a serious racer, or simply enjoy play riding with your buddies, our goal is to improve the performance and reliability of your motorcycle so you can have the best riding experience possible.
The very same mechanics that build our championship winning race bikes work on our clients' equipment. For this reason, they bring the highest level of quality and attention to detail to you. They go beyond what the work order says to make sure your machine is performing at its best. Meanwhile, they work with you to minimize unnecessary costs.
We house dedicated departments for both suspension and motor/chassis modification. This allows us to offer a wide variety of services with the goal of improving your experience on your motorcycle.
Learn About the Services We Offer
The origins of Precision Concepts date back to the early seventies when a young Bob Bell first started modifying a 1970 Honda Z50 in his garage. Ever the tinkerer, he built his own swing arm and modified a pair of Yamaha AT1 shocks to fit. This was the result of an insatiable passion for improving the way his bikes handled and performed. And that passion continued as he raced through the 1980s and early 1990s.
In 1994, Bob turned his passion into a career, renting part of a warehouse in El Cajon, CA and creating Precision Concepts. Bob specialized in improving the handing of dirt bikes by revalving the suspension internals. His business quickly grew over the following years due mostly to word of mouth. As a result of his growing reputation, Precision Concepts began building the race bikes for American Honda off road in 1998. This was the beginning of a relationship that would last over a decade and lead to eleven straight Baja 1000 titles. Bob was working with some of the fastest desert racers during that time—racers like Johnny Campbell, Steve Hengeveld, and Kendall Norman.
Expansion Followed Succes
Bob was gaining indispensable knowledge from his relationship with American Honda. During this time he translated this knowledge over to the parts and services Precision Concepts offered its clients. It is a most noteworthy practice that has continued to this day. He also expanded the services the shop provided. Precision Concepts began offering motor work, general maintenance and full race bike preparation in addition to the suspension services. Finally, he relocated to Riverside to be closer to the center of the Southern California off road market.
Since those early years, Precision Concepts has also branched out into numerous disciplines of off road riding and racing. Examples in these disciplines include short-track UTV competition and services for champion ATV racers like Wayne Matlock and Corey Ellis. Precision Concepts has also supported professional women's motocrossers, including Vicky Golden. In addition, the company has and continues to support many freestyle riders. These include former X-games gold medalist Kyle Loza, Nuclear Cowboyz rider Julian D'Usseau, and Nitro Circus rider Rich Kearns. On top of that, Precision has provided services for adventure riding enthusiasts and icons of the desert, like J.N. Roberts and Malcolm Smith.
Driven By Competition, Inspired to Innovate
In 2009, Precision Concepts formed its own in-house race team that continues competing at the highest level today. This team has participated in events ranging from WORCS and Big Six Grand Prix's to National Hare and Hounds, SCORE, BITD desert races, and national motocross. It has supported numerous former and current champions. Most noteworthy have been Taylor Robert, Robby Bell, David Pearson, Ricky Brabec, Gary Sutherlin, Justin Seeds, and Ryan Abbatoye.
Competition has definitely been a driving force behind Precision Concepts' innovation. It's frequently propelled the continued improvement of the suspension settings, motor specs, parts and services offered. Yet the passion has always been to bring everything back to the clients that walk in the front door. In light of that, the goal of Bob and his staff at Precision Concepts is that every one—whether they're racing the following weekend at a motocross track, play riding in the hills, cruising down some fire roads, or speeding across the desert—receives personalized services to help get the best performance out of their machine. The final result is to help each client achieve their own goals and enjoy their passion for riding and racing to its fullest.