2023 WORCS round 3 — Lake Havasu
2023 Havasu WORCS Report — 
Warm temperatures and plentiful sunshine greeted the riders at the third round of the 2023 WORCS series in Lake Havasu City, AZ. Though it wasn't overly hot conditions, the first warm weather of the year, combined with traditionally brutal terrain, meant it was going to be a physical challenge for all involved. The confined area of the racecourse location doesn't leave a lot of room for the track to change year-to-year. That being said, the WORCS crew seemed to do a good job of providing a course that flowed well, changing up the direction of a few sections. During Sunday's two-hour Pro race, riders would do upwards of twenty laps, making it a mental challenge, as much as a physical one.
Zach Bell – 5th place Pro 450
The lack of a starting gate typically means a dead-engine start. However, the WORCS crew decided to switch things up and opt for a live-engine, MX-style start to a green flag. When the race got underway, Zach got into decent track position early-on. Over the first few laps, Bell matched the pace of the leaders, battling at the edge of the top-five. Then, as pit stops neared around the hour mark, Bell's front brake line suffered some damage, which impacted the performance of the bike. In spite of the issue, Bell held a solid pace, managing managing it and holding a firm grip on fifth place. Late in the race, Zach started to feel a little pressure from behind, but was able to quicken his pace to cross the checkered flag in a solid fifth.
Tyler Lynn – 6th place Pro 450
Tyler started the race a few positions behind his teammate, but worked up to sixth place over the first couple laps. Then, while settling into a grove, Lynn lost the front-end and fell, which set him back. After getting going, Tyler started noticing an issue with his front end. Though he tried to ride through it, he ended up coming into the pits to get the bike sorted. The team did their best to repair the bike quickly, but Tyler had lost about two minutes by the time he got back on course. From there, Lynn showed good speed, matching the pace of the leaders late in the race. He was able to work back up to sixth place by the finish, but ran out of time to make any further progress forward.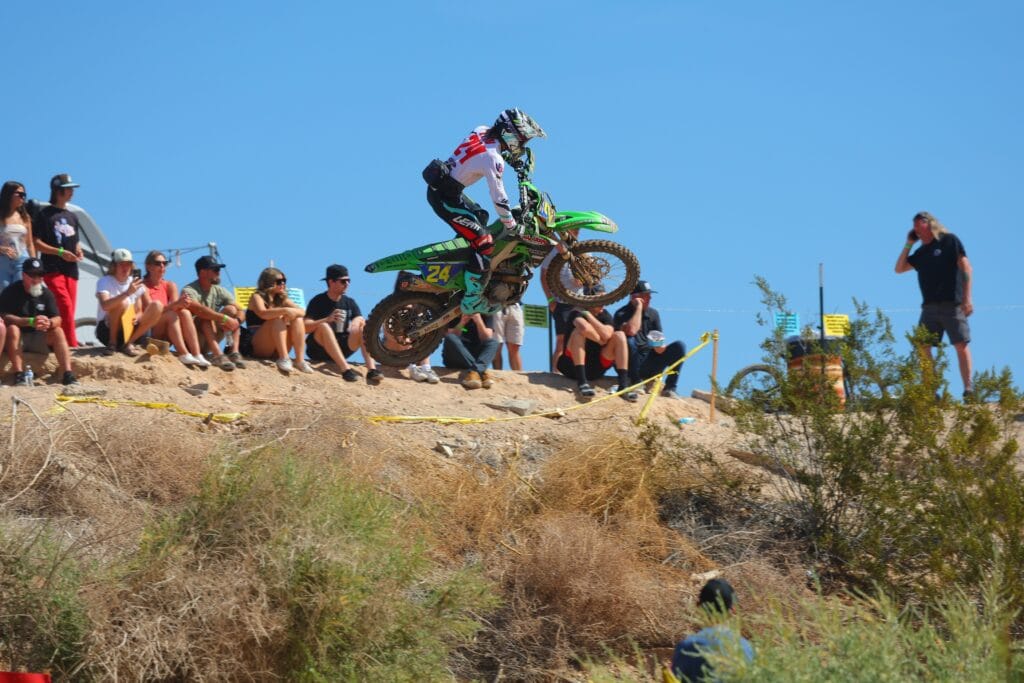 Robby Bell, Team Manager
"Havasu's always a challenge for the racers, and this year's edition didn't disappoint on that front. It didn't make things easier on our riders that both of our bikes suffered from damage to the front end during the race. It was a pretty crazy, and frustrating, coincidence. Zach did his best to manage the issue, and rode well considering. On a positive note, it was good to see him able to push his pace at the end of the race when the conditions were most brutal. Physically, that's something he can build on.
"For Tyler, I know he really likes Havasu and was looking to get back in the podium fight. Unfortunately, that issue with the front-end took the hope of a podium away. And losing that much time in the pits is so hard to come back from on such a tight track. Still, he showed once again that he's strong and held a fast pace from the pit stop on. I think both of our guys will use the next few weeks off to work on some things and come back at the 29-Palms NGPC ready to rip."
Photos
Credit: Harlen Foley
Tyler Lynn
Zach Bell
Results
Click the link to view results:
View more results by clicking here to visit the WORCS scoring site.
2023 WORCS Schedule
Jan. 21/22 • Primm, NV √
Feb. 11/12 • Delano, CA √
Mar. 11/12 • Lake Havasu, AZ √
Apr. 8/9 • Blythe, CA
May 6/7 • Devore, CA*
May 6/7 • Devore, CA*
May 27/28 • Cedar City, UT
Sep. 16/17• Vernal, UT
Oct. 7/8 • Mesquite, NV
Oct. 21/22 • Primm, NV
Team Supporters

Click Here to view and learn more about the companies our race team partners with.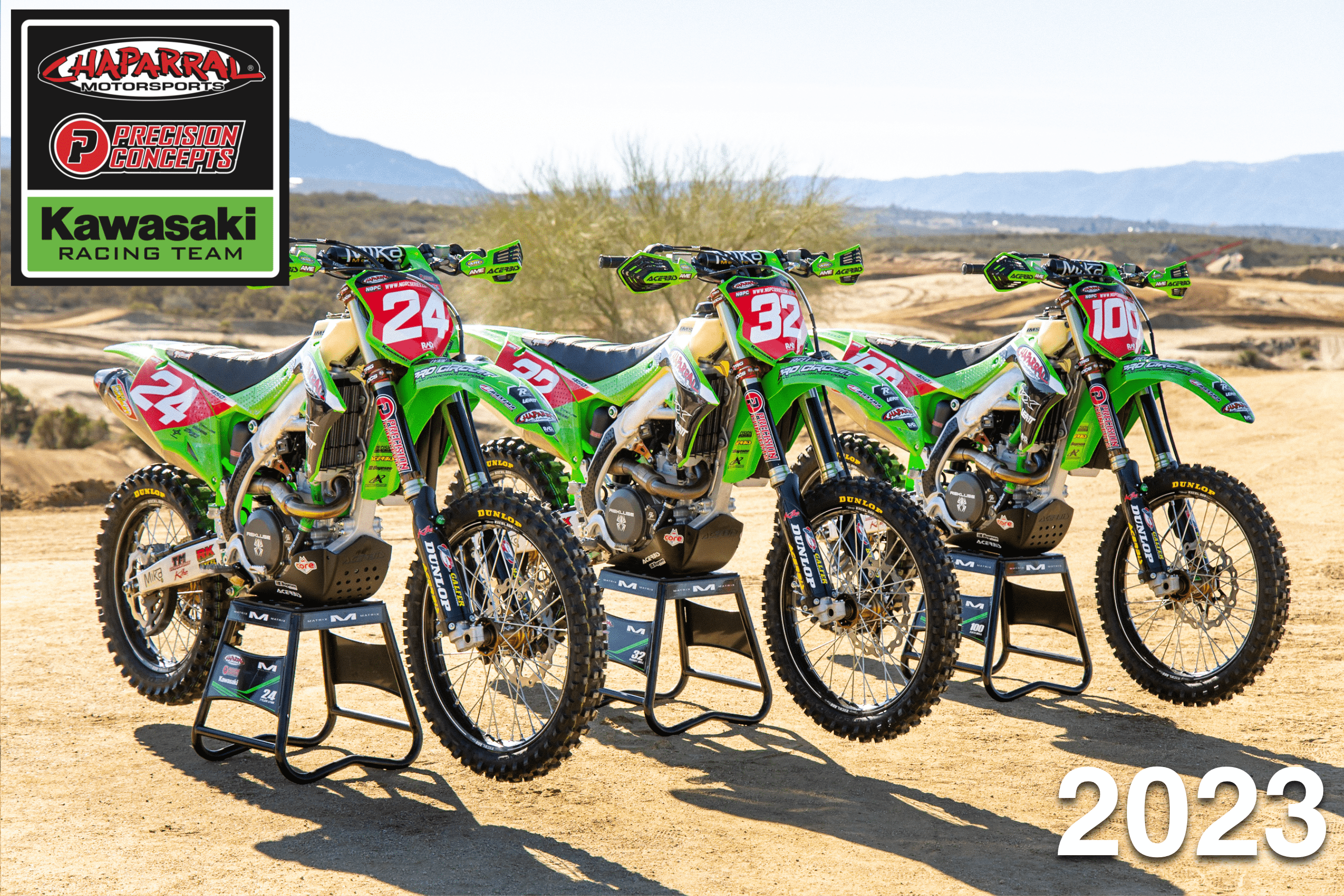 Click Here to view Race Team eBook and learn more about the parts we use to build our rider's race bikes.