2023 NGPC Round 5 – 29 Palms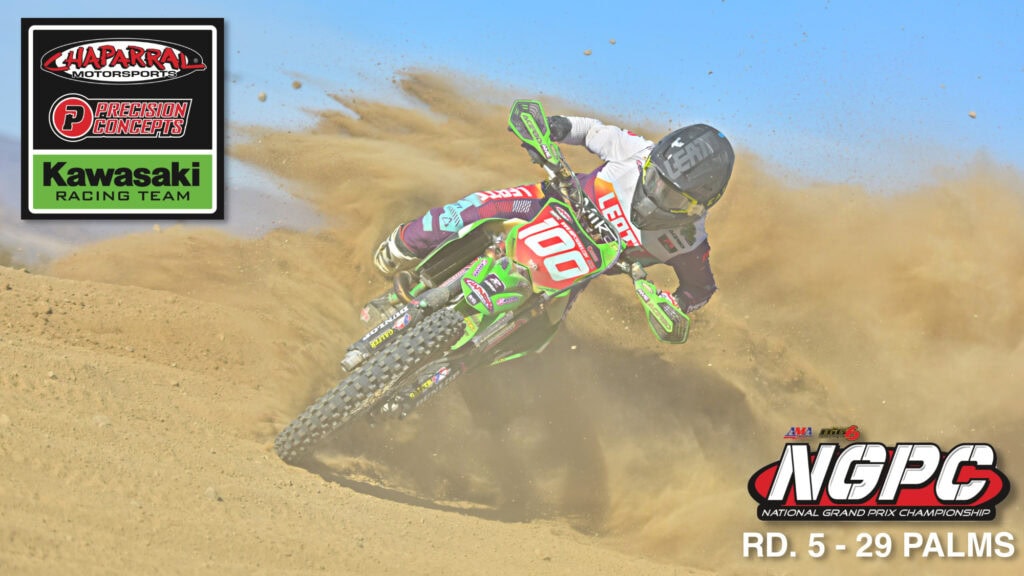 2023 29 Palms NGPC Report — 
The 2023 29 Palms NGPC was a fast and furious affair. Though the hosting Hilltoppers MC eliminated the fastest section of course, a near-mile-long asphalt straightaway, for this season's edition, there were still plenty of fourth- and fifth-gear sections for riders to carry some serious speed. There was one addition to the racecourse for the main event this year. The course turned off a fast road, into a natural-terrain ravine and sand wash. The only stipulation was that riders hit the entry and exit points. So, though the section became quite dusty, there was plenty of room for creativity in line choice. As is traditionally the case in 29 Palms, a constant breeze and plentiful sunshine dried conditions some for Sunday's 90-minute pro race. So early track positions would be important.
Zach Bell – 7th place Pro
As the green lights lit, and the front row of Open-Pro racers fired their bikes to life, Zach's KX450X was quick to ignite. The Kawasaki pilot rocketed off the line and grabbed the early lead as the racers navigated the motocross section, then headed into the off-road. Bell held the lead through the first half of the opening lap, before settling into second place behind defending champion Dante Oliveira. From there, Zach continued to hold a strong pace, battling for the podium positions through the first forty minutes. After the pit rotations, Zach was still on the heels of the top-five riders. Over the final laps, Bell rode smooth and smart to finish the race strong and cross in seventh place.
Tyler Lynn – 10th place Pro
Tyler didn't get off the line as well as he would have liked, heading into the first turn outside the top-ten. Lynn was quick to move forward on the first lap, picking up multiple positions to move up to eighth. Unfortunately, as Lynn took an alternate line in the added section he hit a rock and fell on an off-camber section. After getting the bike up and getting back on course, Lynn had dropped to thirteenth in the running order. Tyler got back into a groove, pushing through the dust to overtake numerous riders and salvage a tenth place finish as the checkers few.
Robby Bell, Team Manager
"This year's 29 Palms course seemed pretty demanding. The speeds were fast and the rough chop was pretty sharp and steep. It seems like these courses are getting tougher each year. For Zach, it was great to see him get up front off the start, leading early and feeling the lead pace. For him, it's just about reps, getting more time on the bike, strengthening his wrist, and getting stronger at speed. I know he's incredibly determined to keep progressing, and he'll keep working hard to get to where he wants to be.
"Tyler had some challenges today. It started with the early track position, which made it tough in the dust. Then, that crash in the pro section really set his race back. Still, he showed toughness to keep pushing forward and salvage a top-ten finish. He'll look to rebound as we head to Blythe WORCS next weekend."
Photos
Credit: Mad Moose Media
Zach Bell
Tyler Lynn
Results
Click the link to view results:
View more results by clicking here to visit the NGPCscoring site.
2023 NGPC Schedule
Jan. 14/15 • Delano, CA √
Feb. 4/5 • Taft, CA √
Feb 18/19 • Blythe, CA √
Mar. 4/5 • Devore, CA √
Apr. 1/2 • 29 Palms, CA √
Apr. 29/30 • Primm, UT
May 20/21• Delta, UT
Aug. 19/20 • Preston, ID
Sep. 30/Oct. 1 • Ridgecrest, CA
Oct. 14/15 • Lake Havasu, AZ
Team Supporters

Click Here to view and learn more about the companies our race team partners with.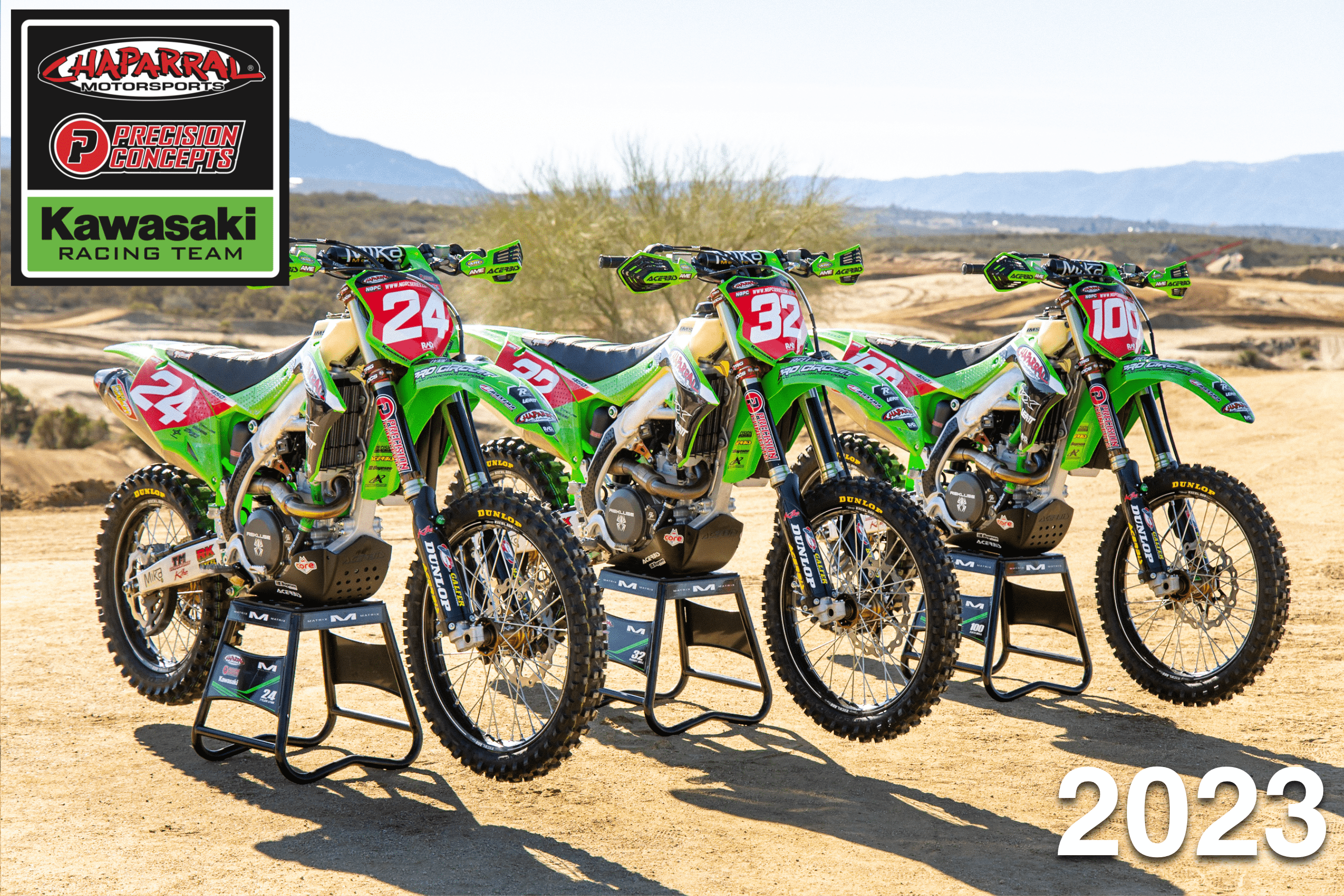 Click Here to view Race Team eBook and learn more about the parts we use to build our rider's race bikes.