2021 29 Palms NGPC Report —
The 2021 AMA National Grand Prix Championship headed back to the familiar speed of 29 Palms for the fourth round of the series. The course would be largely unchanged from the previous year's version. This meant riders had an intimate knowledge of the track. Unfortunately, high winds and arid temperatures made it difficult for the promoters to keep much water on the course. As a result, the start would no-doubt be crucial with overtaking difficult.
Clay Hengeveld – 7th Pro 2
At the start of the ninety-minute Pro 2 main event, Clay got off to a decent start, just outside the top-five. He held a strong pace early-on. However, through a couple mistakes, he lost a few positions and settled in at the edge of the top-ten. After Clay regrouped, he began pushing forward and making progress back toward the top-five positions. Hengeveld had climbed back to seventh, with the riders up to fourth within reach. However, the dusty conditions made it difficult for Clay to make any progress toward overtaking. In the end, Hengeveld crossed the line in seventh, which was a solid, if not slightly frustrating result.
J.P. Alvarez – DNF Pro 2
Alvarez got off to a slower start than his teammate, as he was at the edge of the top-ten on the first lap. J.P. was quick to show his pace as he began picking riders off and charging forward through the field. Alvarez had made it up to sixth place by the thirty-minute mark when tragedy struck his race. Unfortunately, J.P.'s bike suffered a failure and he was unable to continue.
Robby Bell, Team Manager
"Unfortunately, not the best day today. Clay had a solid ride. I'd say it maybe took him a little long to get into the pace, and by the time he did, he was stuck in the dust. His fitness and form looks good. He knows he just needs to work on the opening lap speed to get up in the mix.
"Definitely a bummer for J.P.'s race to finish prematurely. He showed good pace early-on, moving forward in tough conditions. We'll have to diagnose what went wrong and takes steps to prevent it happening again."
Photos
Credit: Mark Kariya
Clay Hengeveld
JP Alvarez
Robby Bell
Results
Click the link to view results:
Standings
• Pro Championship Standings
• Pro 2 Championship Standings
View more results by clicking here to visit the NGPC scoring site.
2021 NGPC Schedule
Jan 16-17 – Mesquite, NV
Feb. 13-14 – Taft, CA
Mar. 6-7 – Devore, CA
Apr. 10-11 – 29 Palms, CA
Apr. 24-25 – Lake Havasu, AZ
Aug. 21-22 – Preston, ID
Oct. 2-3 – Ridgecrest, CA
Oct. 30-31 – Blythe, CA
Nov. 13-14 – Primm, NV
Nov. 27-28 – Delano, CA
Team Supporters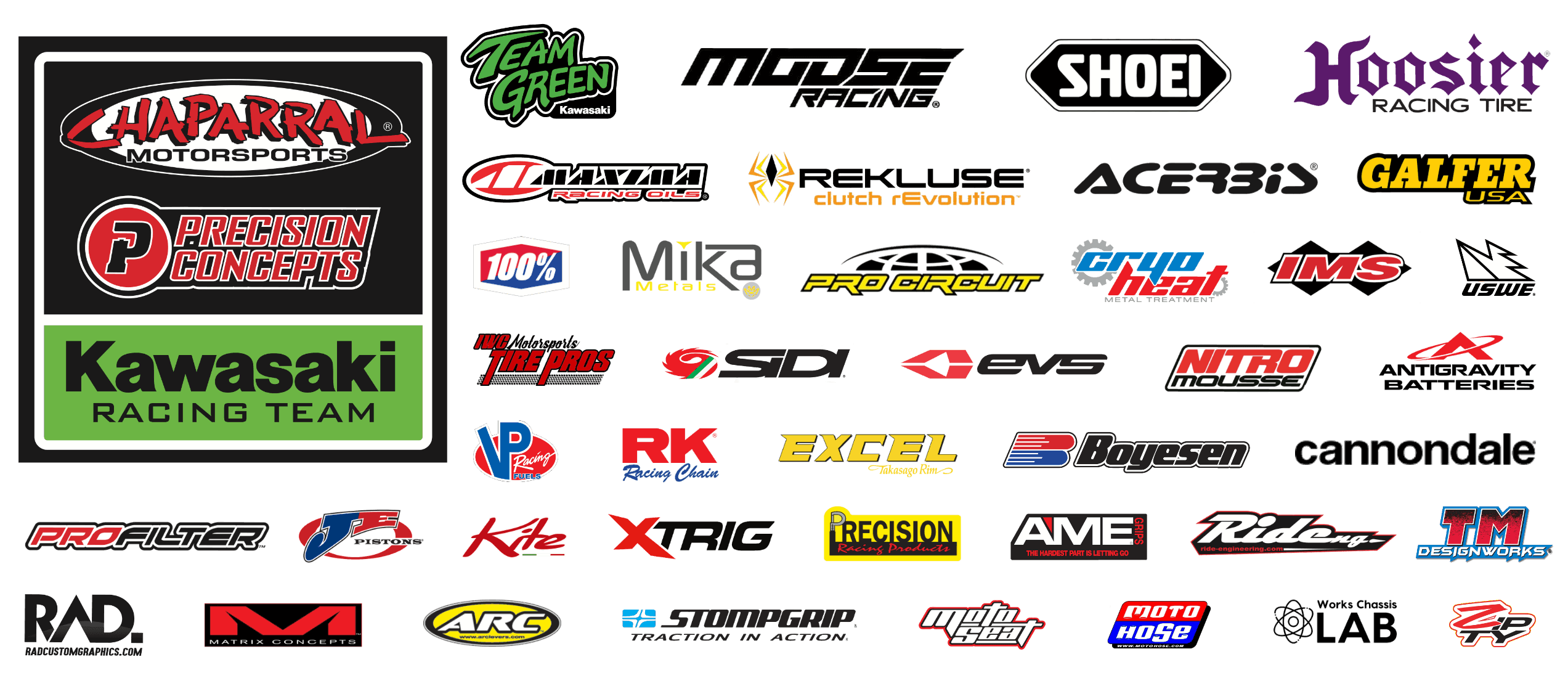 Click Here to view and learn more about the companies our race team partners with.
Click Here to view Race Team Catalog and learn more about the parts we use to build our rider's race bikes.