2021 Taft WORCS Report —
The rolling hills of Taft, CA would host the fourth round of the 2021 WORCS series. Those hills would be a little more brown than the recent visits, with rain in the Southern California region scarce. As a result, it would be tough for the WORCS crew to keep water on the track. Warm temperatures and a bit of wind compounded the issue. Still, the crew did their best to provide a race-able course for the pro riders to compete in Sunday's two-hour main event.
J.P. Alvarez – 5th place Pro 250
When the gate dropped to start the pro race, J.P. spun massively off the concrete starting pad. Consequently, Alvarez was instantly pinched off and relegated to a ninth-place start. It didn't take long for the KX250X-mounted rider to begin moving forward through the pack. Alvarez showed the speed he's capable of as he sliced through multiple riders over the opening laps. Through an hour, Alvarez had climbed up to fourth place, and was closing in on the podium position. J.P. narrowed the gap to third place, getting right onto the rear wheel of Colton Aeck. However, as Alvarez aggressively entered a hair-pin corner, he lost traction and fell to the dirt. The fall was quick, but he injured his shoulder in the impact, which would begin to give him issues over the next lap. As the pain set in, Alvarez wasn't able to hold the same pace. He was able to grit it out to the finish, managing to lose just one position, claiming fifth place at the checkers.
Clay Hengeveld – DQ Pro 250
Like his teammate, Hengeveld spun off the concrete gate, relegating him to a start just inside the top-ten. After slotting into ninth, Clay was right at the tail-end of a pack of riders, all vying for the top-five. Sadly, Clay suffered a fall on the second lap, which lost valuable time and sight of the main pack of riders. As Hengeveld got back up to speed, he was able to pace with the riders ahead, but just couldn't close the gap. Hengeveld continued to push to the finish, though he was held up by some of the 450-class back-markers. Still, Clay was able to cross the line in eighth place. Unfortunately, after the race, Hengeveld was deemed by the promoters to have missed a downed arrow on the opening lap, which led to his being penalized with a disqualification.
Robby Bell, Team Manager
"The past couple weekends have definitely been challenging on the emotions. On the brighter side, it was great to see J.P. back on pace. He was flying through ninety minutes. It's unfortunate that he injured his shoulder in the fall, but hopefully it's a quick recovery for him. Still, definitely some positives to take away.
"Clay rode steady and solid. After his early-race fall, he was definitely in no-man's land. Nevertheless, he was able to find a decent pace out there. It just wasn't enough for him to get back into contact with the pack of rider ahead of him. As far as the penalty, though it's a tough one to take, we just need to learn from it to be better and take responsibility to keep it from happening again."
Photos
Credit: Dirt Nation Magazine
JP Alvarez
Clay Hengeveld
Robby Bell
Results
Click the link to view results:
Standings
• Pro 450 Championship Standings
• Pro 250 Championship Standings
View more results by clicking here to visit the WORCS scoring site.
2021 WORCS Schedule
1. Jan 23-24 – Lake Havasu, AZ
2. Feb. 20-21 – Peoria, AZ
3. Mar. 27-28 – Lake Havasu, AZ
4. Apr. 17-18 – Taft, CA
5. Jun. 12-13 – Preston, ID
6. Sep. 11-12 – Wickenburg, AZ
7/8. Sep. 25-26 – Devore, CA (Double Round)
9. Oct. 23-24 – Mesquite, NV
10. Nov. 20-21 – Primm, NV
Team Supporters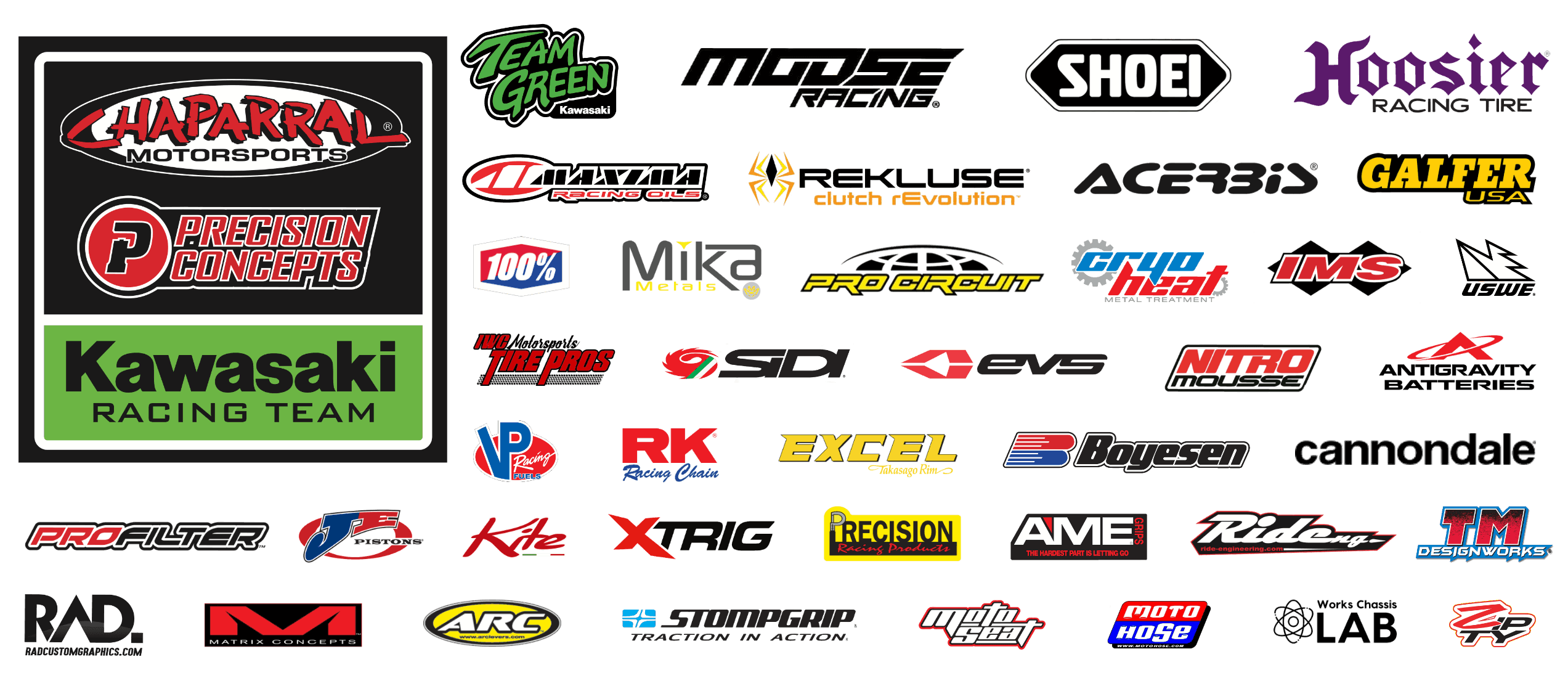 Click Here to view and learn more about the companies our race team partners with.
Click Here to view Race Team Catalog and learn more about the parts we use to build our rider's race bikes.