2023 NGPC round 1 – Delano
2023 Delano NGPC Report —
Mother nature made her presence known for the 2023 AMA National Grand Prix Championship opener. Steady rain throughout Saturday turned the prime, loamy, rolling-hill terrain into sloppy, thick, sticky mud. It had been a couple years since the west coast GP circuit experienced a good mudder, and the question was how good the racing conditions would be. After some track work and a couple amateur races, the conditions, though less than ideal, made for some quality racing.
Zach Bell – 9th place Pro
New for the 2023 NGPC season is the utilization of a dead-engine start. Though Zach's KX450X fired straightaway in Saturday's Open AA event, that luck didn't repeat on Sunday. This had Bell a few positions outside the top ten heading into the first turn of the pro race. From there, Zach made a couple early maneuvers to get up to the back of Giacomo Redondi and Tallon LaFountaine. Over the next couple laps, Bell was able to make his way by both riders. This put the Kawasaki pilot in ninth, however, a sizable gap had already opened up to the riders ahead. Though Zach was in a bit of no-man's land for the remainder of the pro race, he built his speed to the finish, finding the lead pace through the final thirty minutes. Bell crossed in ninth, earning decent points toward the championship in challenging conditions, and finishing his first top-flight event since March 2021.
Tyler Lynn – 14th place Pro
Tyler's pro race got off to an auspicious start, as his Kawasaki quickly fired to life. Through the first few corners, Lynn was right at the edge of the podium positions, looking for openings to move forward. However, the Utah-native's race took an awful turn when he clipped the back tire of one of the riders he was pushing to overtake. This sent the Tyler to the ground, with a pack of 450's behind him. Lynn's bars were undoubtedly hit, as when he picked his bike up, the throttle was hanging nearly all the way off the bars. The Kawasaki rider did his best to beat the throttle back into place, but the it was incredibly sticky and difficult to twist. Tyler rode a lap, hoping it would improve, but then came into the pits to have the crew try to clean the throttle out. Thinking it was sticky from the mud, the crew did their best to disassemble and clean it up, but the stickiness didn't really improve, meaning there must have been some damage that wasn't visible.
Though the throttle was still sticking, Tyler rejoined the race to soldier-out the best finish he could. Lynn did show plenty of sportsmanship later in the race when he came upon Austin Walton, who was down and pinned under his bike. Tyler jumped off his own bike real quick to get Walton's off of him. From there, Lynn circulated the best he could, crossing in 14th and earning points on what was a very difficult day.
Robby Bell, Team Manager
"Today was definitely a character-building experience for our guys. Tyler got a good start, and was unfortunate to fall. Then, when the damage was done to his throttle, there wasn't much he could do. We thought it was just sticky from the mud and spent a few minutes in the pits trying to clean it up so it would free up and twist. But there must have been some damage in the housing, because it wouldn't free up once we locked it down. Having lost so much time already, Tyler just went out from there to garner a finish and earn what points he could. It was definitely a bummer to start the season that way, but Tyler's tough and he'll rebound.
"For Zach, though the result may not look stellar on paper, he showed some toughness and speed. Zach persevered through some early-race hurdles, got ninety minutes under his belt, and found the lead pace late in the race, even though he was basically riding by himself at that point. So, there are plenty of positives to pick out of his weekend. We'll head to Primm WORCS next weekend looking for an obvious bounce in the results, but I'm happy both riders came through a tough event healthy and hungry."
Robby Bell – 3rd place Vet AA
The NGPC series is also utilizing the dead-engine start in the amateur races this season. Though this normally bodes well for the team, like Zach in the pro race, Robby's KX was slow to fire. This had the team manager in the mid-20's heading into the first turn of the Vet AA and A line. From there, Robby methodically worked his way forward, passing all the way up into the top five by the end of the first lap. However, he'd already lost a tremendous amount of time to the leaders. So, Bell kept a smooth, consistent pace, picking up a couple more spots to finish third place on the day.
Photos
Credit: Mark Kariya, Mad Moose Media & Trevor Hunter
Zach Bell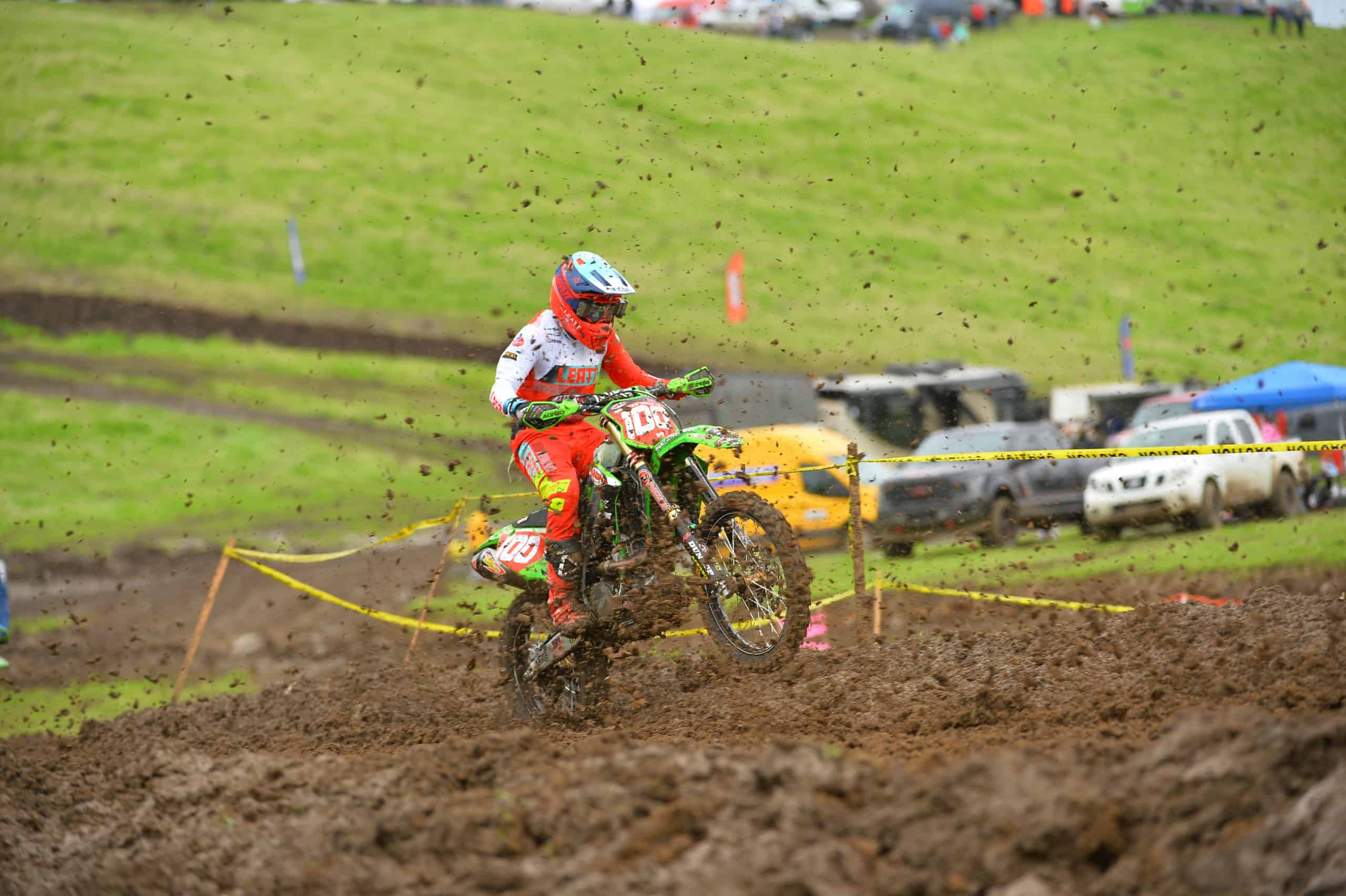 Tyler Lynn
Robby Bell
Results
Click the link to view results:
• Pro Race Results
• Vet Race Results
• Pro Class Standings
• Vet AA Class Standings
View more results by clicking here to visit the NGPCscoring site.
2023 NGPC Schedule
Jan. 14/15 • Delano, CA √
Feb. 4/5 • Taft, CA
Feb 18/19 • Blythe, CA
Mar. 4/5 • Devore, CA
Apr. 1/2 • 29 Palm, CA
Apr. 22-24 • Primm, UT
May 20/21• Delta, UT
Aug. 19/20 • Preston, ID
Sep. 30/Oct. 1 • Ridgecrest, CA
Oct. 14/15 • Lake Havasu, AZ
Team Supporters

Click Here to view and learn more about the companies our race team partners with.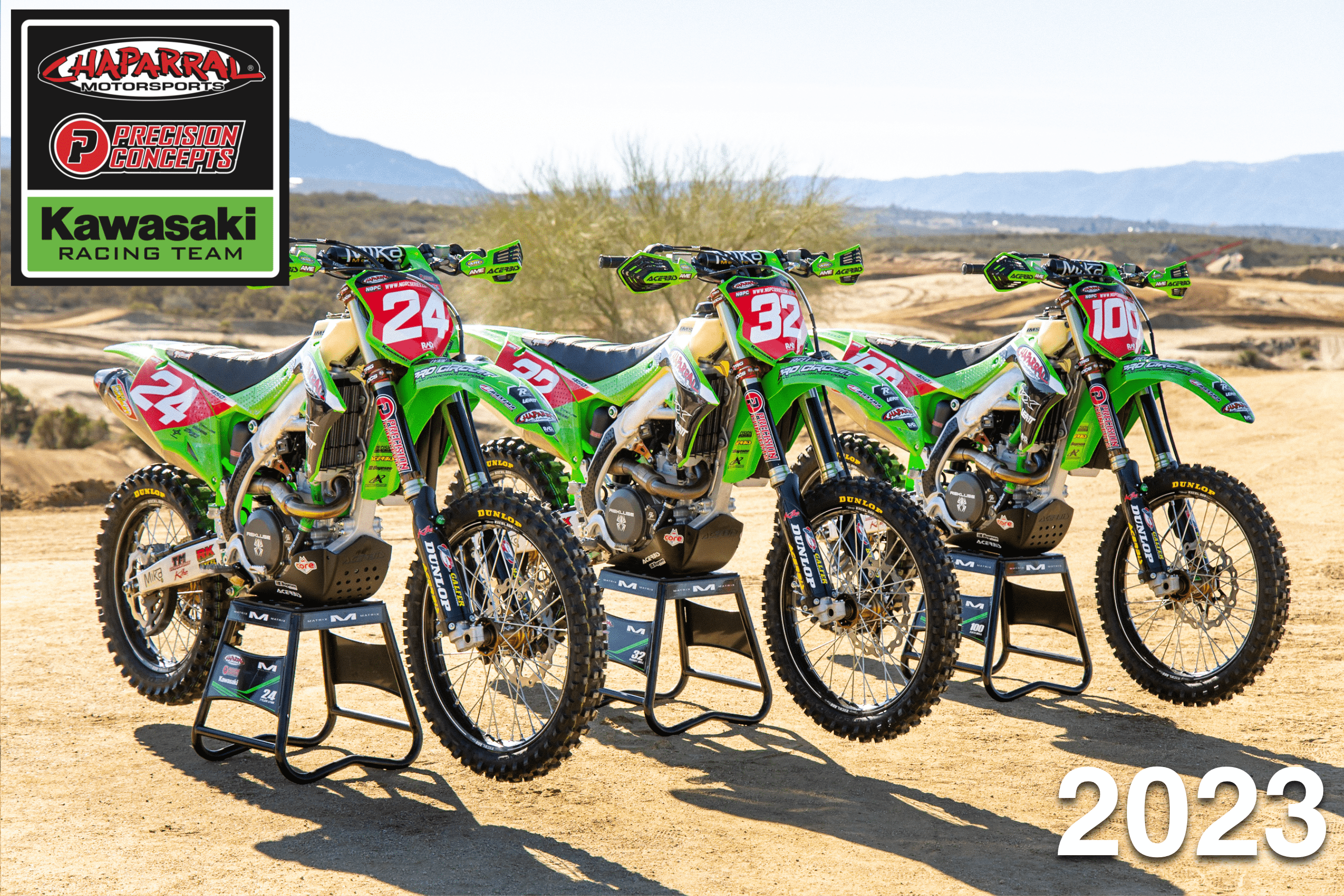 Click Here to view Race Team eBook and learn more about the parts we use to build our rider's race bikes.