2022 Havasu NGPC Report — 
The 2022 grand prix season came to a close this weekend in Lake Havasu, AZ. The final round of the National Grand Prix Championship enjoyed beautiful weather, with temperatures around 70 degrees. The course was tight, per usual, but the hosting Vikings MC were able to get a little more time out of the track, with lap times nearly six minutes long—compared to around five-minutes in recent times. Though temps were comfortable, as always, the track would break down into sharp chop and sand whoops, making a physical challenge for the racers.
Tyler Lynn – 6th place Pro
The start straight was short, and racers were stacked close together on the line, each trying to get an ideal trajectory into the first turn. As the green lights set the riders free for the 90-minute pro race, Tyler got locked with the rider next to him and was quickly pinched off as the field entered the first turn. Lynn was able to come out around ninth, but had his work cut out for him as the early-race pace was fast and furious. Early on, the Kawasaki rider battled with the likes of Giacomo Redondi and Ryan Surratt just inside the top ten. After locking down the seventh spot, Lynn opened up a gap over the two and set his sights forward.
After the mid-race pit stops, Tyler really found a groove and began whittling the distance to a pack a riders ahead. The pack included Dare DeMartille, Trevor Stewart and Tallon LaFountaine. As the laps wound down, Lynn cut the gap from twenty seconds, down to fifteen, then ten. As the white flag came out, Tyler dug deep, turning the fastest time on the last lap to close right up to the rear wheel of DeMartille, who was right on Stewart. At one point during the final lap, all three riders were in the same corner, fighting for position. Lynn was able to make it by Stewart. With a few corners remaining, he looked for a way by DeMartille, but a slight mistake cost him a shot. Tyler crossed the line sixth, just a handful of seconds from fourth place, in what was an impressive late-race charge. The race-day finish also secured fourth place in the final NGPC Pro class standings for Lynn.
Robby Bell, Team Manager
"Tyler had a really good ride today. The pace was fast, as it always is in Havasu, so track position was crucial, especially early-on. Once Tyler broke free from Redondi and Surratt, you could see him getting faster and faster each lap. The effort he was able to put in those last couple laps was pretty impressive, as he got faster while others were fading. Another lap and he likely would have had fourth, but sixth was a decent result on the day. Dalton [Shirey, who was fourth in the standings] had some misfortune, so Tyler was able to leap him in the final standings to finish fourth overall. Couple that with his third overall in WORCS, and it made for a very successful first year with the team. I know Tyler will want to continue building and hopefully we will be aiming higher into 2023!"
Robby Bell – 2nd place Vet AA
In Saturday's vet race, Robby had a good jump as the AA- and A-racers all accelerated toward the first turn. Justin Seeds and Mark Tilley were lined up inside of Robby, though, and all three came into the first turn in a cluster. Seeds was able to push Tilley a little wide, who in-turn pushed Bell, so the Kawasaki rider came out third. As Seeds set sail, Robby was able to make his way into second place, and he set his sights on the leader. The pace was high, and Justin was just able to inch away the first few laps, opening up around eight seconds on Robby. As the laps started winding down in the 45-minute event, Bell put in a charge and was able to close some distance back. Robby was edging slightly closer over the final lap, pushing to make it a close finish. However, Bell got a little sideways kick over the "lagoon jump". Robby was able to save the landing and keep from getting high-sided. However, after absorbing the jarring impact, some of the remaining wind was taken out of his sails. So, Robby would settle for second on the day. He did secure his second straight Vet Open AA championship.
Photos
Credit: Mark Kariya, Mad Moose Media & Trevor Hunter
Tyler Lynn
Robby Bell
Results
Click the link to view results:
• Pro Race Results
• Vet Race Results
• Pro Class Standings
• Vet AA Class Standings
View more results by clicking here to visit the NGPCscoring site.
2022 NGPC Schedule
Jan. 14-16 • Delano, CA
Feb. 11-13 • Taft, CA
Mar. 4-6 • Devore, CA
Apr. 1-3 • 29 Palm, CA
Apr. 22-24 • Primm, UT
May 13-15 • Delta, UT
Aug. 19-21 • Preston, ID
Sep. 30-Oct. 2 • Ridgecrest, CA
Oct. 28-30 • Blythe, CA
Nov. 11-13 • Lake Havasu, AZ
Team Supporters

Click Here to view and learn more about the companies our race team partners with.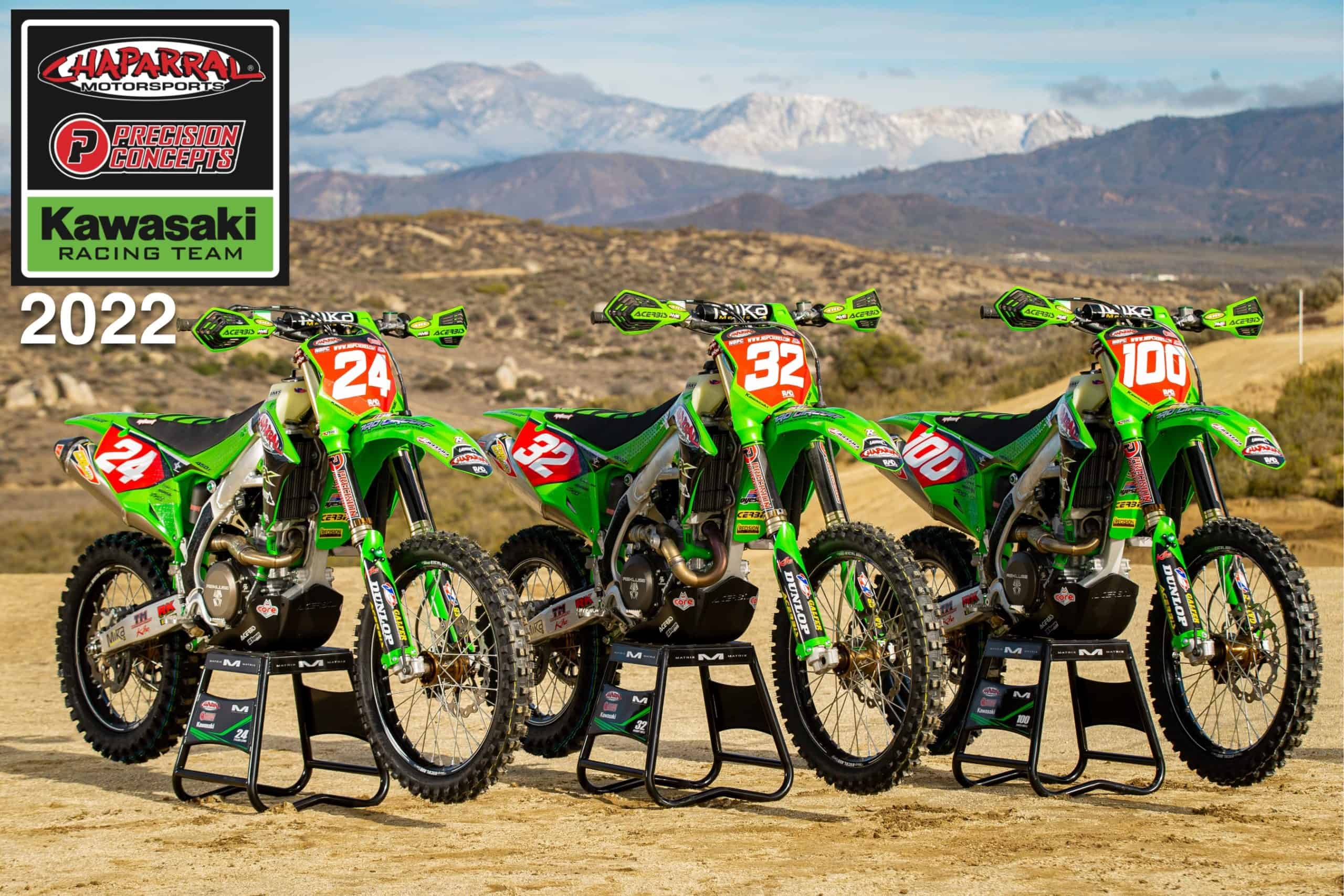 Click Here to view Race Team eBook and learn more about the parts we use to build our rider's race bikes.