2022 Delano NGPC Report —
The AMA NGPC series kicked off in Delano, CA this weekend. Riders were greeted with overcast skies and tacky, dark dirt that offered near perfect traction for most of the weekend. The course was routed identical to the December finale last year, which meant riders were very familiar with the layout. Speaking of which, the course layout was fast and flowing over the natural hills and off-cambers, which made momentum the difference-maker in separating the speed of the riders. The sun finally popped out for Sunday, which dried the terrain out some and hardened the dirt slightly for the 90-minute pro main-event.
Tyler Lynn – 10th place Pro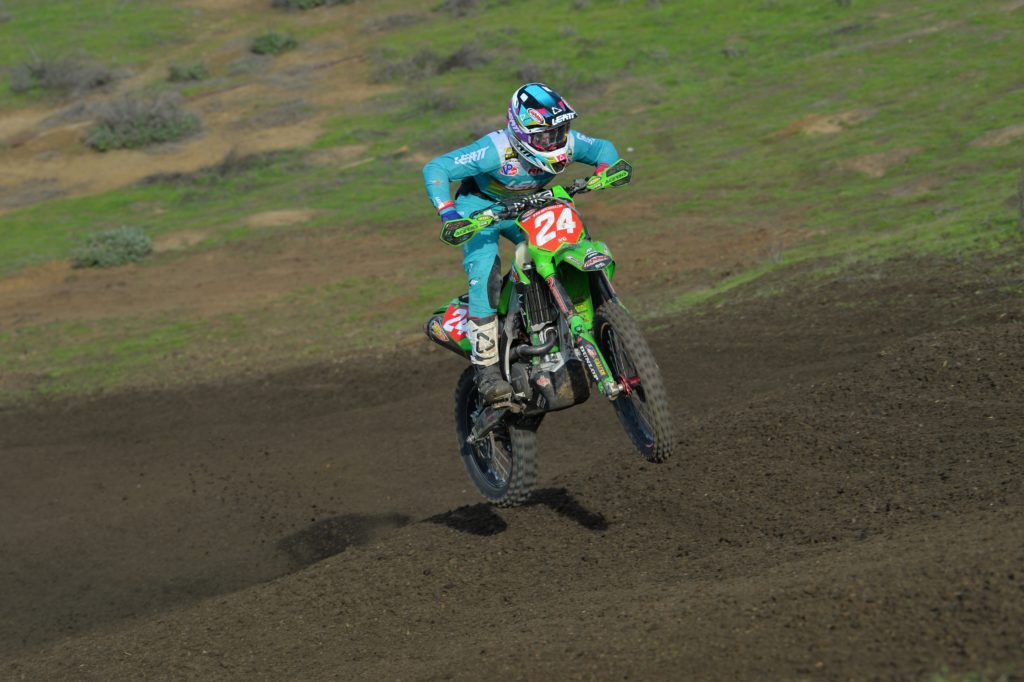 As the lights turned green to signal the start of the pro race, Tyler didn't get the drive he needed out of the gate and was pinched off heading into the first corner. After some early shuffling, Lynn settled into ninth place. From there, he eagerly pushed forward past a couple riders to move into seventh by the close of the first lap. Then, some unfortunate arm pump crept in, which slowed his pace Tyler dealt with the arm pump for the next three laps, which saw him shuffled back to eleventh place.
Then, around the halfway mark, Lynn's body position changed and he began to charge forward once more. Unfortunately, with such fast conditions, the time he'd lost early was difficult to make up. However, Tyler showed the pace he's capable of and was able to make an overtake to put himself inside the top ten at the checkers.
Robby Bell – 1st place Vet AA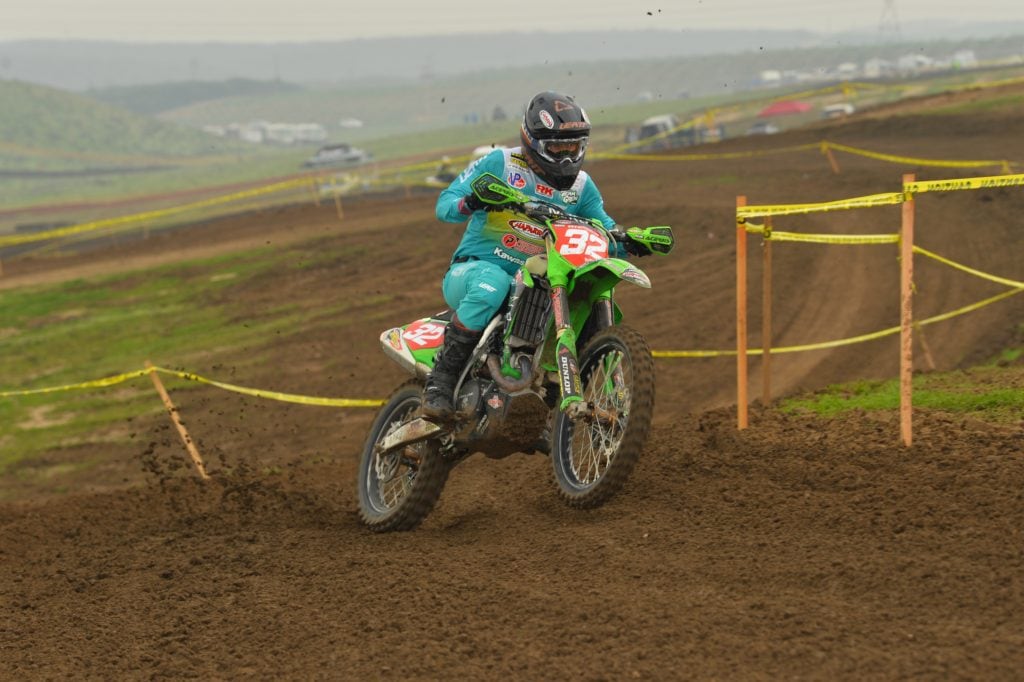 Saturday's Vet race saw over one hundred entries, with nearly forty AA's and A's on the first row. As the lights turned green, Robby's KX450X rocketed off the line and he was able to grab the hole shot. Bell was quick to pull a gap on the field behind him and continued to pull away throughout the fifty-minute event. With near-perfect traction, the Kawasaki rider was able to dissect the track how he wanted and took the win.
Robby Bell, Team Manager
"It definitely seemed like a quick off-season in certain respects, but it was good to be back at the races. The weather, in particular, made the weekend really enjoyable as it kept the track in really good condition. This was Tyler's first race on our bike and he looked sharp right off the start. Unfortunately, he quickly had to deal with some pretty good arm pump, which slowed his pace. On such a fast track, which wasn't very physical, it was tough for him to make up a ton of ground once he loosened up. But his speed was good later-on, which was good to see. All-in-all, it was a solid performance. If he can work through that early tightness, I think he'll get where he needs to be rather quickly."
Photos
Credit: Mark Kariya
Tyler Lynn
Robby Bell
Results
Click the link to view results:
• Pro Race Results
• Vet Race Results
View more results by clicking here to visit the NGPCscoring site.
2022 NGPC Schedule
Jan. 14-16 • Delano, CA
Feb. 11-13 • Taft, CA
Mar. 4-6 • Devore, CA
Apr. 1-3 • 29 Palm, CA
Apr. 22-24 • Primm, UT
May 13-15 • Delta, UT
Aug. 10-21 • Preston, ID
Sep. 30-Oct. 2 • Ridgecrest, CA
Oct. 28-30 • Blythe, CA
Nov. 11-13 • Lake Havasu, AZ
Team Supporters

Click Here to view and learn more about the companies our race team partners with.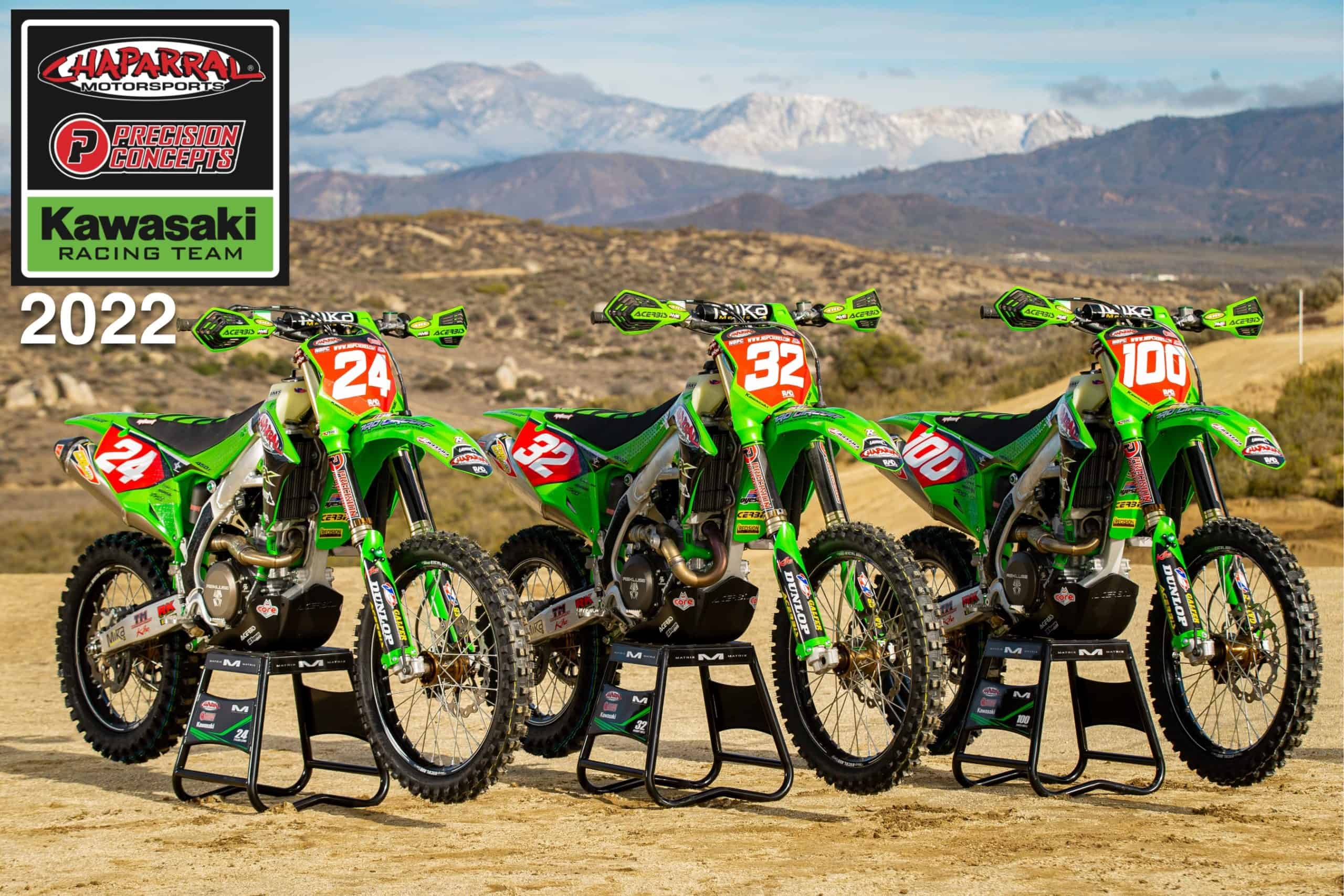 Click Here to view Race Team eBook and learn more about the parts we use to build our rider's race bikes.