2023 WORCS round 2 – Delano
2023 Delano WORCS Report —
Delano was the site for the second round of the 2023 WORCS series. Mostly clear skies and cool temps made for good track conditions. The rolling-hill terrain of the American MX facility offered a racecourse with a very fast flow. The terrain got choppy, but not overly rough, which meant the riders could really carry some speed around the course. It somewhat resembled a street-bike racecourse, as momentum and corner speed would rule the day.
Zach Bell – 4th place Pro 450
Zach's race didn't get off to a great start, as his bike wouldn't fire for the dead-engine start. After sitting on the line for a few seconds, he finally got underway at the back of the pack. From there, Bell had a blistering first lap, passing all the way up to fifth place. Over the next couple laps, the Kawasaki rider made his way by Purvines Yamaha's Justin Hoeft, slotting him into fourth. Through the first hour of the race, first-through-fifth-place were all within twelve seconds. Right around the pit stops—an hour into the race—Hoeft made a push back by Zach, then KTM's Mateo Oliveira crashed out of third. So, with just under an hour to go, Zach sat in fourth place, within sight of the lead.
With just a couple laps to go, the top four riders were still separated by just fifteen seconds. Zach was close to Hoeft for the final podium spot, but made a slight mistake and lost a little ground. As the white flag came out, Bell made one final push, closing back up to the rear fender of Hoeft, but coming up just short at the finish. Still, Bell showed great speed and endurance to finish a solid fourth on the day.
Tyler Lynn – 5th place Pro 450
Tyler didn't quite get the start he desired, as he slotted in around seventh or eighth through the opening lap. Lynn made a few moves over the next lap to move up to sixth, but had lost the tow to the top-five. From there, Tyler held a good pace, capitalizing on the crash from Mateo to move up to fifth around the halfway point. The rest of Tyler's race was uneventful, with the sizable gap up ahead, and Lynn rode smart and solid to earn fifth place on the day.
Robby Bell, Team Manager
"All in all, that was a good weekend for our team. Zach had a great ride, showing speed over the whole of the two hours. He'd changed a couple things up in preparation for this weekend and it seemed to pay off, as it was quite the rebound from the Taft NGPC. This performance should give him a boost going forward and hopefully there's plenty more to come!
"For Tyler, it was a solid day. He lost that tow early, which made it tough to match that lead pace. But fifth on the day is still a good result. Still, I know he's a bit disappointed, which is good. He wants more from himself and that's what he needs to feel to keep building himself as a racer and champion in this class."
Photos
Credit: Harlen Foley
Tyler Lynn
Zach Bell
Results
Click the link to view results:
View more results by clicking here to visit the WORCS scoring site.
2023 WORCS Schedule
Jan. 21/22 • Primm, NV √
Feb. 11/12 • Delano, CA √
Mar. 11/12 • Lake Havasu, AZ
Apr. 8/9 • Blythe, CA
May 6/7 • Devore, CA*
May 6/7 • Devore, CA*
May 27/28 • Cedar City, UT
Sep. 16/17• Vernal, UT
Oct. 7/8 • Mesquite, NV
Oct. 21/22 • Primm, NV
Team Supporters

Click Here to view and learn more about the companies our race team partners with.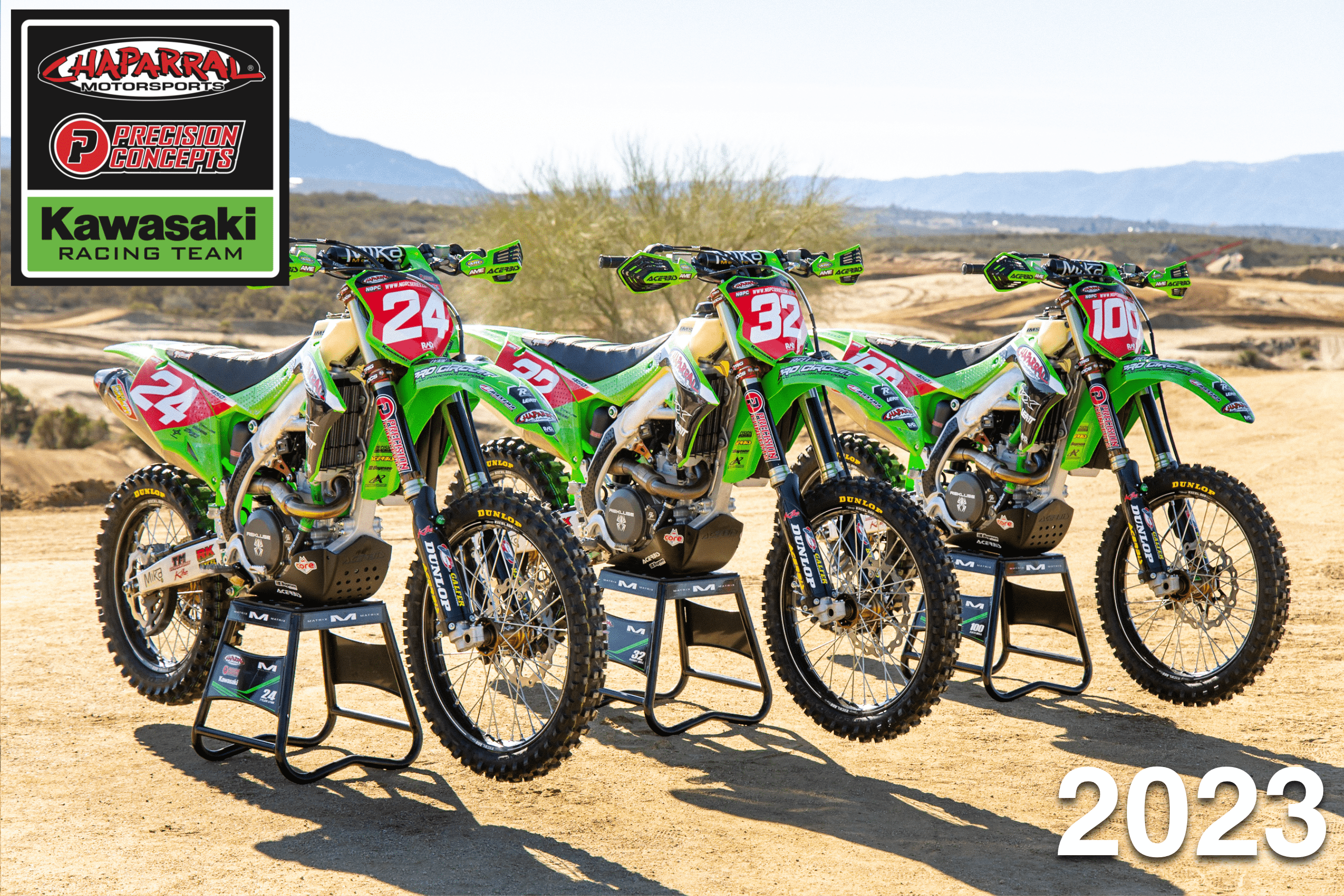 Click Here to view Race Team eBook and learn more about the parts we use to build our rider's race bikes.