2022 Ridgecrest NGPC Report —
The 2022 AMA National Grand Prix Championship headed to Ridgecrest, CA for the eighth round of the series this weekend. A largely unchanged race course from the year before made for fast, choppy conditions. Additionally, temperatures were in the mid-90's, which dried out the terrain. However, the hosting Viewfinders club did their best to keep the dust down in order to facilitate close, safe(ish) racing in the high-speed conditions.
Tyler Lynn – 5th place Pro
Right off the start of the 90-minute pro race, Tyler locked bars with series leader Dante Oliveira. The two riders managed to stay up and keep on the power, as the large field of pro riders entered the first corner. Though the entanglement pinched Lynn back toward the middle of the pack, he was able to muscle his way inside of many riders through the first turn to come out inside the top-five. Some early-race tightness shuffled Tyler back a few positions, as he settled in just inside the top-ten. Right around the pit stops, Lynn began to make a charge on the riders ahead of him, picking up a couple spots. As the race would down, Tyler was able to benefit from the misfortune of a few riders ahead, pushing him up to fifth place. Lynn finished the race strong, edging close to fourth place at the end, but just running out of time to make any further progress.
Top 5 Finishers:
1. Dante Oliveira
2. Justin Hoeft
3. Ryan Surratt
4. Tallon LaFountaine
5. Tyler Lynn
Zach Bell – 3rd place Open AA, 1st place +25 A
Zach made his first return to racing since March of 2021 at Ridgecrest this weekend. Though not all of the racers use Saturday's Open AA race as an all-out competition, Zach was able to start up front and run the pace with Dante Oliveira and Dare DeMartille for the first couple laps while they were pushing the pace. He eventually finished third Open AA at the end of the 45-minute event.
For Sunday, Zach wanted to get 90-minutes under his belt for the first time in a year and a half, but without the pressure of starting on the first line. So he opted to enter the +25 class, which took off a few rows back in the Pro race. Zach was able to work his way up from outside the top-50 on the first lap, breaking into the top-20 around the hour mark. From there, Zach was able to finish out the full 90 minutes, learning valuable input on where his body and speed are in his bid to get back to full strength for next season.
Robby Bell, Team Manager
"Ridgecrest is always a fast one with conditions often referred to as "sketchy" by the riders. In the pro race, Tyler was just a little off early-on, and on such a fast track, little differences are magnified in the overall pace. It was good to see him push through and maintain a strong pace later in the race. Talking after the race, I think there were a couple small adjustments we could have made setup-wise to get the comfort Tyler was after, so we'll keep those notes for next year. All-in-all, a fifth-place was a solid result on the day, but I know Tyler wants more. From here we head to the deeper sands of Mesquite (WORCS) and Blythe (NGPC), two venues Tyler enjoys.
"It was great to have Zach under the tent once more. He wanted to ease into the weekend, with the main goal of getting track time on a course under race conditions. It had been so long since he'd lined up at an event, so we mainly wanted to see where his body and speed were without any expectation. On Saturday, he was able to see and feel the pace the first couple laps, which was great. Sunday, he got the full 90-minutes in, which was also a positive. Plus, it gave him input on where he's at in term of his form and fitness. So, he can keep improving moving forward from here, with the larger goal of being ready to rip for the 2023 season."
Photos
Credit: Mark Kariya
Tyler Lynn
Zach Bell
Results
Click the link to view results:
• Pro Race Results
• Open Race Results
• Pro Class Standings
• Vet AA Class Standings
View more results by clicking here to visit the NGPCscoring site.
2022 NGPC Schedule
Jan. 14-16 • Delano, CA
Feb. 11-13 • Taft, CA
Mar. 4-6 • Devore, CA
Apr. 1-3 • 29 Palm, CA
Apr. 22-24 • Primm, UT
May 13-15 • Delta, UT
Aug. 19-21 • Preston, ID
Sep. 30-Oct. 2 • Ridgecrest, CA
Oct. 28-30 • Blythe, CA
Nov. 11-13 • Lake Havasu, AZ
Team Supporters

Click Here to view and learn more about the companies our race team partners with.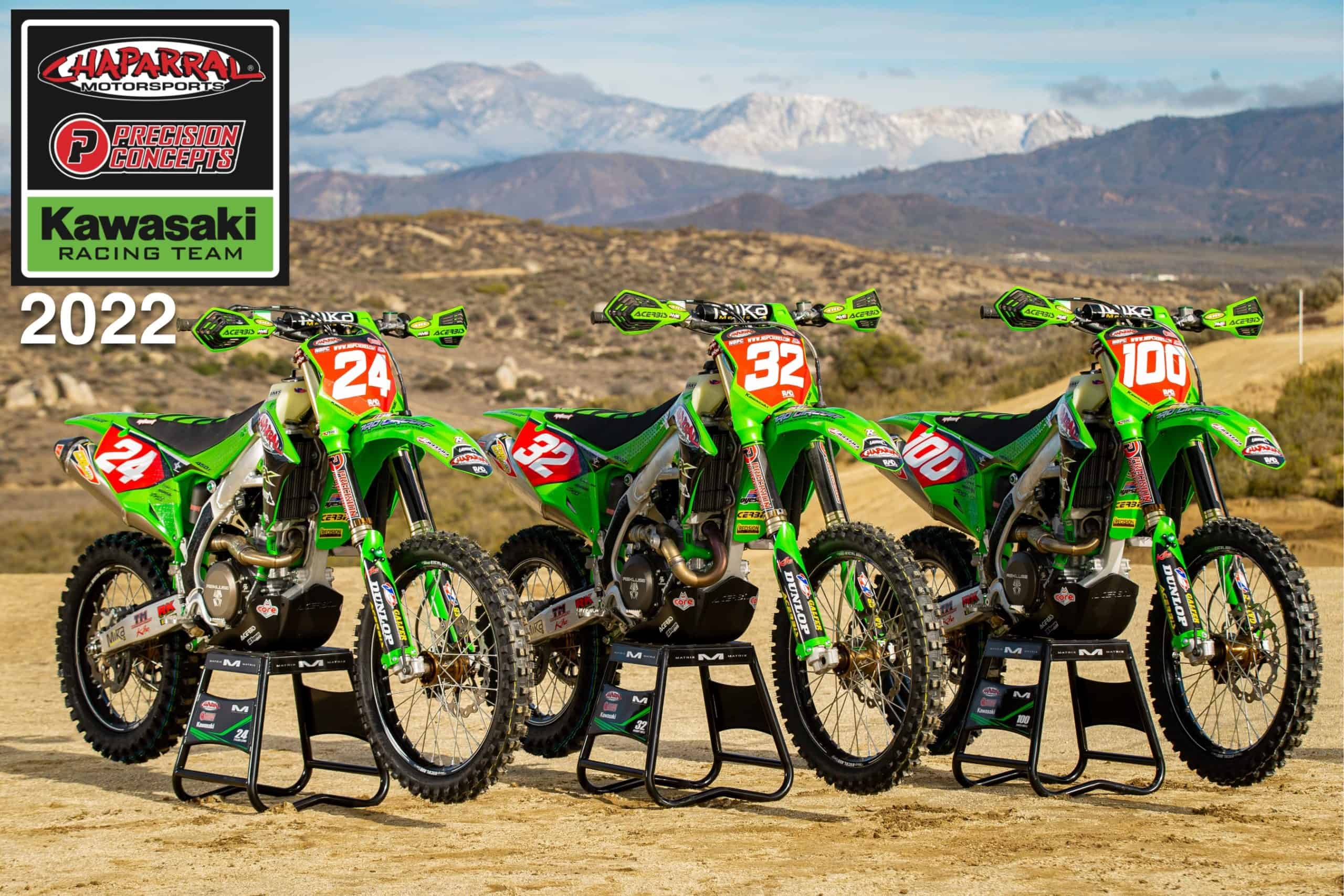 Click Here to view Race Team eBook and learn more about the parts we use to build our rider's race bikes.