2022 Cache Valley NGPC Report — 
After an extended Summer break, the AMA NGPC season kicked back off in Idaho with the 2022 Cache Valley NGPC. Similar to last year, the course wound through a maze of overhead-high corn fields. It also included the well-prepped Cache Valley MX track, as well as a fast, flowing section of grass-track. After such a long break from racing, the riders, including Tyler Lynn, were eager to see where they'd stack up.
Tyler Lynn – 3rd place Pro
Tyler lined up right next to the "dog house" for the MX-style start, with most of his main competitors lined up inside of him. As the gate dropped, Lynn timed it perfectly and rocketed toward the first turn neck-and-neck with HRC's Chance Hymas. Hymas held the inside through the first corner, so Tyler slotted in right behind in second. Over the first lap, Lynn applied heavy pressure to the leader. However, a bit of tightness crept in to Tyler's arms beginning on the second lap. As he worked through the tightness over the next twenty-five minutes, Beta's Dare DeMartille and JCR's Ryan Surratt were able to make there way by, dropping Lynn to fourth.
Right around the forty-minute mark, you could see Tyler loosen up and begin to charge forward. Lynn instantly pulled away from the riders behind, and had closed the gap that Surratt had opened up. As the pit window opened, the team sent Tyler a lap later than Surratt. With a quick and efficient stop for fuel, Lynn was able to overtake the Honda rider through the pit rotation, climbing back up to third. Over the final thirty minutes of the race, Lynn whittled down the gap to DeMartille, getting as close as eight seconds, but just ran out of time to really apply the pressure. Still, the third place finish was not only Tyler's best NGPC result this season, it was his first career NGPC podium in the premier class.
Top 5 Finishers:
1. Chance Hymas
2. Dare DeMartille
3. Tyler Lynn
4. Dante Oliveira
5. Austin Walton
Robby Bell – 2nd place Vet AA
Conditions were a little slick in spots for Saturday morning's Vet race, as overnight thunderstorms soaked the course. Robby learned this first-hand as he entered the second corner, following a fourth-place start. As the race team manager entered the left-hand turn, his front wheel started to slide. Though Robby tried to save it, he couldn't keep the bike upright, tipping over. To add to insult, his momentum pulled him onto the bike, and Bell ended up sitting on the header, melting through his gear and burning his upper hamstring. After regrouping, and cooling off, Robby got to work to catch back up to the field. He was able to move up to third place by the end of the first lap. Then, Bell made the move into second place not long into the second lap. As Bell set his sights on the leader, form WORCS champion Ricky Dietrich, a nearly thirty-second gap had opened up between them. Robby put on a solid charge, eating into the gap with each circuit of the course. With one lap to go, the gap was down just under ten seconds. However, Dietrich was able to lift his pace enough to keep Bell at bay, holding a five-second gap at the finish and breaking Bell's win streak in the Vet class.
Top 5 Finishers:
1. Ricky Dietrich
2. Robby Bell
3. Oakley Lehman
4. Jesse Hogdes
5. Cameron Purczynski
Robby Bell, Team Manager
"It was good to be back at the races this weekend. After such a long break, I'm sure each rider was wondering where their off-season prep would put them after the gate dropped. For Tyler, it was a great return to racing. He looked really strong on the bike, and apart from the little early-race tightness, he was consistently the second-fastest rider on track behind Hymas. It was a great showing, and huge step forward in his progression to earn his first podium in the NGPC series. And I believe that four podiums in his last six races between WORCS and NGPC. From here, we have about a month until we're back at Cache Valley for the WORCS double-header, so we'll be looking to keep the momentum rolling!
As for my Vet race, it was cool to line up with Dietrich again. I think the last time I raced him was probably around 2011. Unfortunately, the second-turn caught me out, so we didn't really get to battle. But it was fun to push for the full fifty-five minutes, and the course conditions were pretty amazing."
Photos
Credit: Mark Kariya
Tyler Lynn
Robby Bell
Results
Click the link to view results:
• Pro Race Results
• Vet Race Results
• Pro Class Standings
• Vet AA Class Standings
View more results by clicking here to visit the NGPCscoring site.
2022 NGPC Schedule
Jan. 14-16 • Delano, CA
Feb. 11-13 • Taft, CA
Mar. 4-6 • Devore, CA
Apr. 1-3 • 29 Palm, CA
Apr. 22-24 • Primm, UT
May 13-15 • Delta, UT
Aug. 19-21 • Preston, ID
Sep. 30-Oct. 2 • Ridgecrest, CA
Oct. 28-30 • Blythe, CA
Nov. 11-13 • Lake Havasu, AZ
Team Supporters

Click Here to view and learn more about the companies our race team partners with.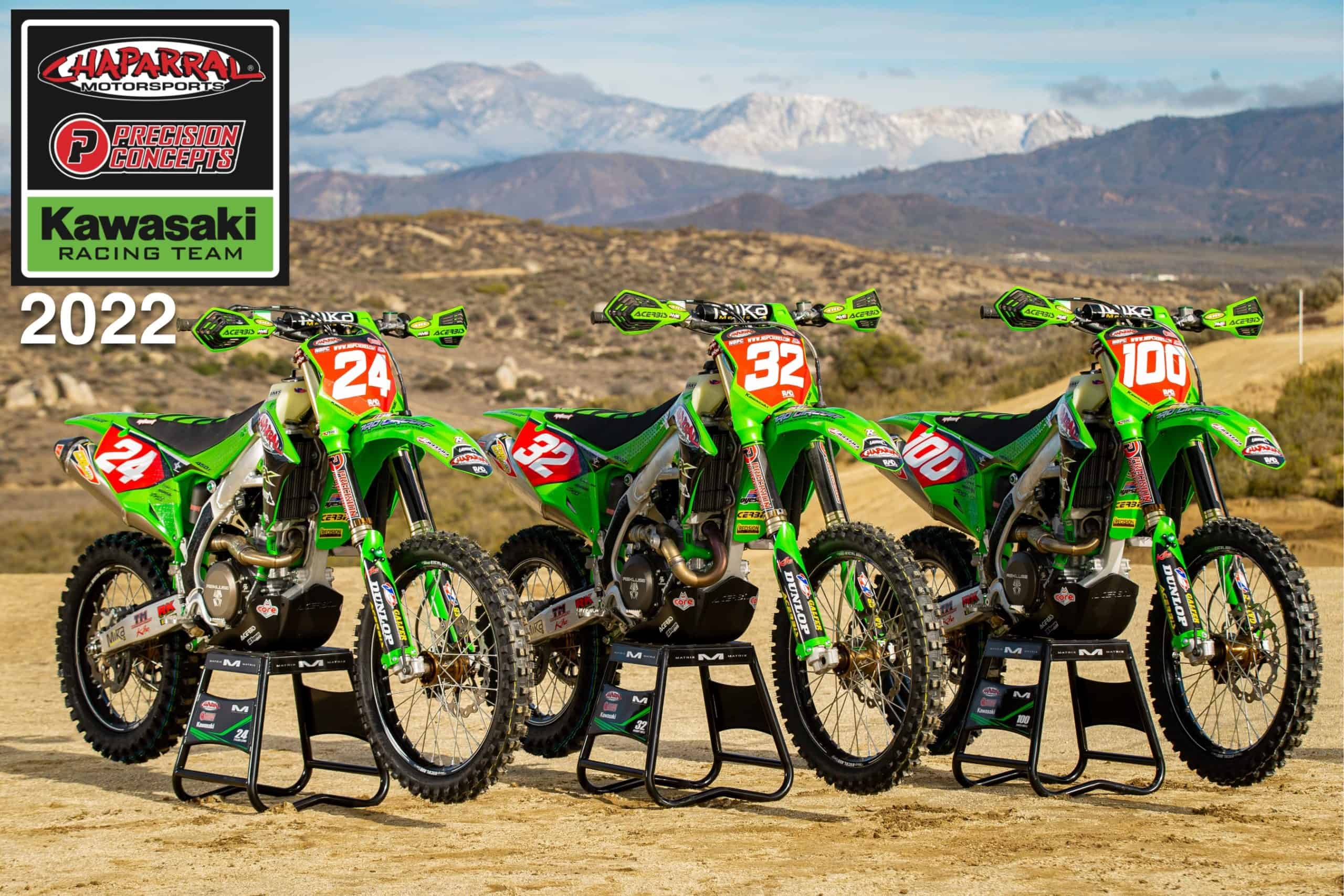 Click Here to view Race Team eBook and learn more about the parts we use to build our rider's race bikes.