2022 Blythe NGPC Report — 
Shorty's MX Park in Blythe, CA has quickly become a favorite stop on the NGPC circuit amongst many of the racers. The terrain consists nearly universally of deep sand, as the course traverses low-land sand washes and hilly bluffs. Throughout the weekend, the sand develops both sharp, peaky bumps, as well as deep, rolling whoops. This makes for a physically demanding track, but also creates opportunity for the racers to really separate themselves from the pack if they can find a fast, consistent flow.
Tyler Lynn – 11th place Pro
The course's start was somewhat technical, as a short, initial straightaway led into an off-camber, decreasing-radius, right-hand first-turn. This made it tricky for racers to judge when to brake, and how tight to navigate the first turn, in order to come out in a good position. As the 90-minute pro-event got underway, Tyler had a decent jump and headed into the first turn amongst the top-five. As the field headed into the off-camber corner, riders on the inside torpedoed their way into the cluster of racers, pushing many of them wide. Lynn was on the short end, as he was pushed to the outside. This allowed numerous riders to move by and pushed the Kawasaki pilot back outside the top ten.
Through a hectic first lap of flying sand and serpentining motorcycles, Lynn got to work moving forward. He quickly overtook up to seventh place, closing in on the JCR-Honda of Ryan Surratt, who was running sixth through the first few laps. Tyler was able to make the move, but a made a mistake lap later, which allowed Surratt, and the Beta of Dare DeMartille a route by. Tyler recovered and pushed back by both riders as the mid-race pit window neared.
After the pit, Lynn was sixth, and just over twenty seconds behind Dalton Shirey for a top-five finish. However, the Kawasaki rider started to feel an issue brewing with his clutch, as the heat generated from the deep sand had taken its toll. Unfortunately, with about a lap-and-a-half to go, Lynn would have to pull to the side of the track. In a stroke of luck, a fellow racer stopped, who happened to have some tools, and just what Tyler needed to make the necessary adjustment to his machine in order to get back on track. The time-loss was significant, though, as Lynn lost about a lap. But he was able to cross the finish line to salvage an eleventh-place finish, which keeps him in fifth place in the standings.
Robby Bell – 1st place Vet AA
For Saturday's vet race, Robby lined up toward the inside of a packed first-row of AA and A racers. As the green lights lit, Robby and fellow Kawasaki-rider Mark Tilley drag-raced up the initial straightaway. Bell was on the inside, and hit the brakes early, thinking he would cut underneath Tilley in the off-camber first turn. A surprise came from a Yamaha rider on the extreme inside, who muscled his way into second place, shuffling Bell back to third. Robby quickly got to work pushing forward and got back into second. He then, swiftly closed the distance to the lead bike of Mark Tilley. Through a left-hand turn, Tilley faded just a little wide. This was all the invite Robby needed, as he turned his KX450X down and powered to the inside. Bell was able to make the clean pass and instantly set sail. Through the opening laps, Robby opened up over thirty seconds on the field. From there, Bell was able to enjoy the mid-morning conditions and take the overall win.
Robby Bell, Team Manager
"Blythe is such a fun venue, especially when you find a fast flow and can surf on top of the sand, whoops, and bumps. The sand is deep, though, and that unfortunately played a roll in Tyler's race this weekend. It was a fluke issue we haven't experienced before, as we usually get more notice if the heat build-up is taking a toll on the clutch. Fortunately, we can take steps to mitigate any issues like this happening in future sandy, demanding terrain. Just a bummer we had to learn this during the pro race, as Tyler was riding well and had a shot at recovering a top-five after a few rough opening laps. There are two more rounds to finish out the season though [between the WORCS and NGPC finales], so we'll look to bounce back and finish the two series as strong as we can!"
Photos
Credit: Mark Kariya
Tyler Lynn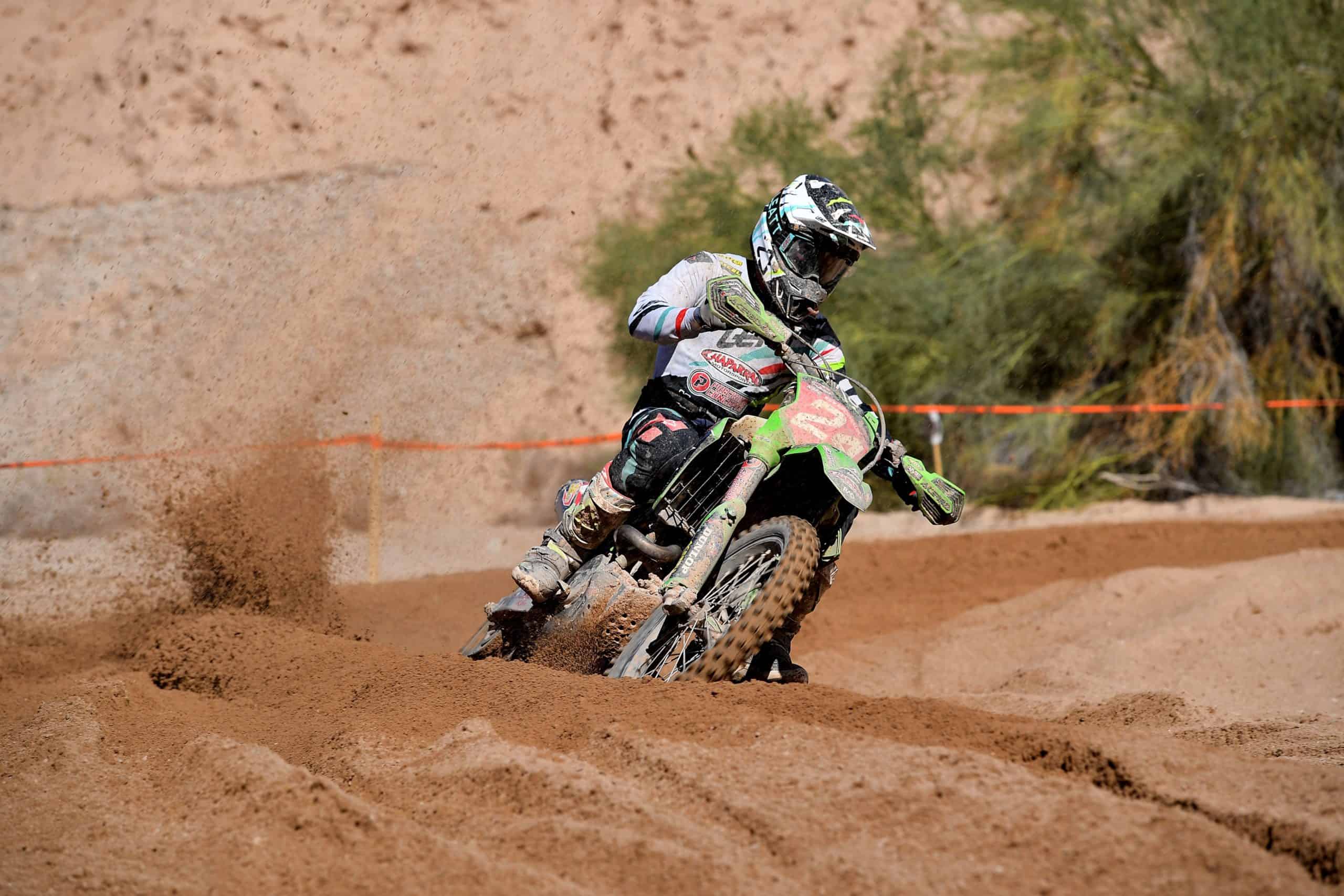 Robby Bell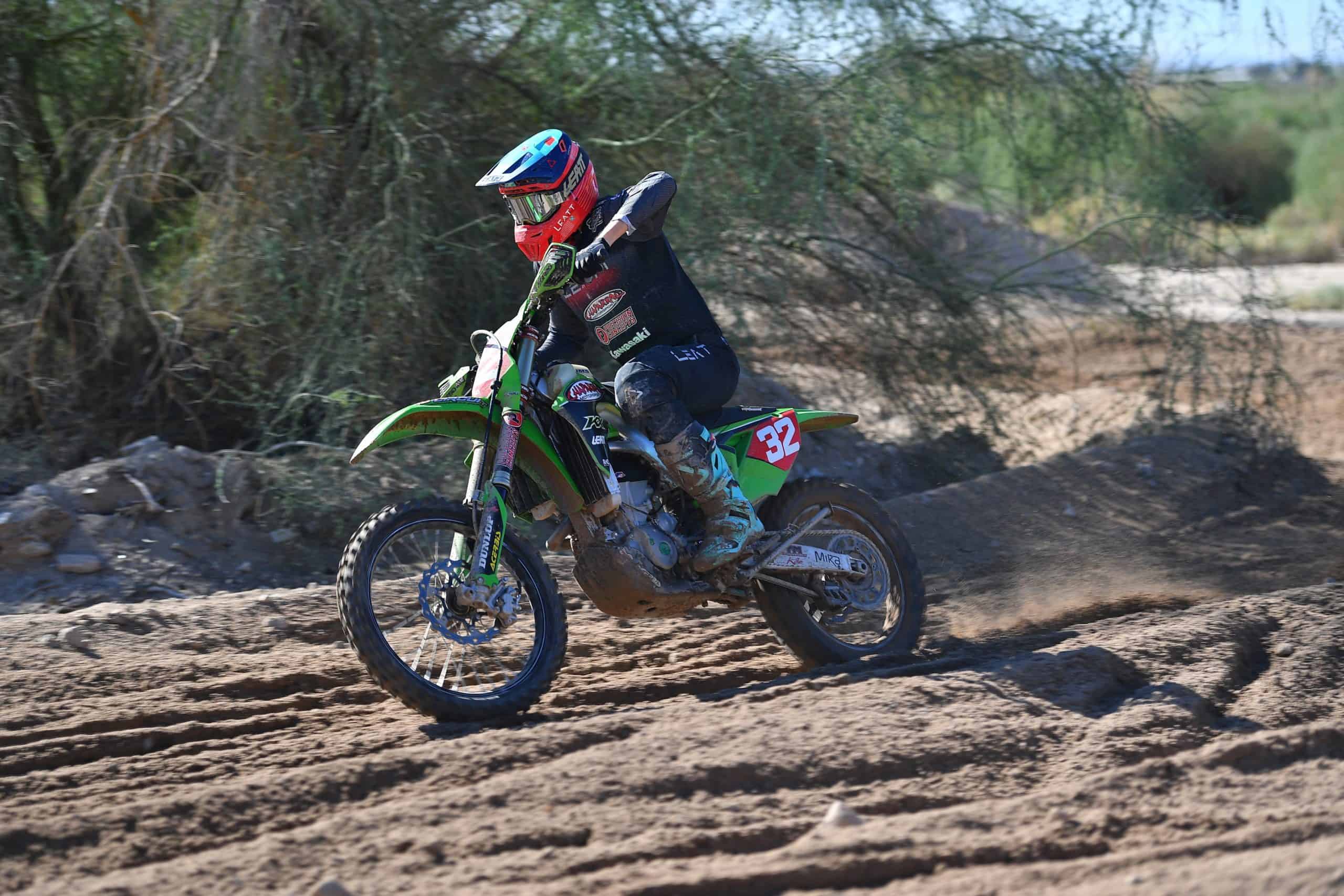 Results
Click the link to view results:
• Pro Race Results
• Vet Race Results
• Pro Class Standings
• Vet AA Class Standings
View more results by clicking here to visit the NGPCscoring site.
2022 NGPC Schedule
Jan. 14-16 • Delano, CA
Feb. 11-13 • Taft, CA
Mar. 4-6 • Devore, CA
Apr. 1-3 • 29 Palm, CA
Apr. 22-24 • Primm, UT
May 13-15 • Delta, UT
Aug. 19-21 • Preston, ID
Sep. 30-Oct. 2 • Ridgecrest, CA
Oct. 28-30 • Blythe, CA
Nov. 11-13 • Lake Havasu, AZ
Team Supporters

Click Here to view and learn more about the companies our race team partners with.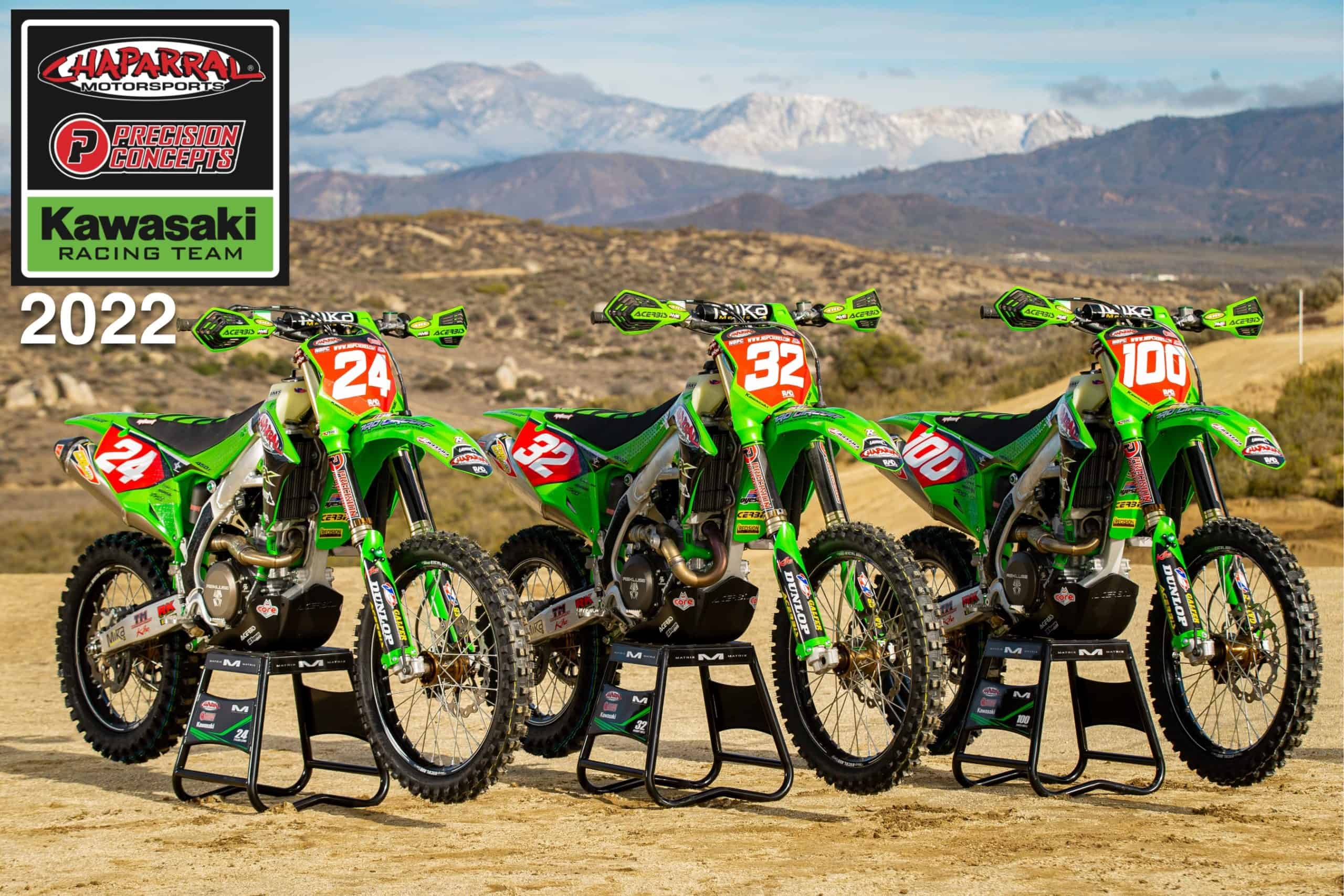 Click Here to view Race Team eBook and learn more about the parts we use to build our rider's race bikes.