2021 Peoria WORCS Report —
The second round of the 2021 WORCS racing championship rolled into Peoria, AZ for a rocky affair over the weekend. Canyon MX Park would be the hosting location, with the motocross track as the center-point of the track. From there, the course would head out into the surrounding desert, where hard-pack, rocky clay would make up the majority of the terrain. In addition, there was a short stretch just before the pits that included a couple sets of tractor tires, which would play a significant role in the how Sunday's two-hour pro race unfolded.
Zach Bell – 3rd place Pro 450
As the gate dropped to release the 450 pro riders onto the course, Zach slotted into second position behind defending champion Taylor Robert. Bell stayed right on Robert's rear wheel until the course came around to the tire section. Unfortunately, Bell bobbled, which cost him quite a bit of time. After getting straightened out, Zach had dropped to fifth. From there, the KX450X-pilot regrouped and began making moves on the riders ahead of him. Zach put in an impressive charge, passing his way back up to second position over the next few laps. After getting into second, he closed back up to the rear wheel of Taylor Robert once more. Sadly, his charge was halted by another issue in the tires, which saw Bell slot back into third. From there, Zach continued to show impressive speed, nearly overtaking second place once again. In the end, though, Zach settled for a hard-earned third-place finish.
In His Own Words
"Overall, that felt solid. You know, coming back from injuries and surgeries, getting podium finishes back-to-back [including the NGPC last weekend] feels good. This track is no joke. . It's a rough one. Coming from Supercross and Motocross, this is far from my background. But, I've really taken the time to learn this terrain and progress. I think I showed today that I've gotten way better. It unfortunate that stuff happened today, like me falling in the tires. Just a few too many mistakes. But, overall a good day. I'm healthy, and we'll crush it at the next one."
J.P. Alvarez – 4th place Pro 250
As the gate dropped for the line of pro 250 riders, J.P. started just inside the top-ten. Alvarez, then, charged forward to the edge of the top-five on the first lap. However, he, like some of the riders around him, found issues in the tires and he dropped back slightly. After regrouping, the KX250X-mounted rider methodically closed back in on the top-five. Over the next hour of racing, Alvarez showed good speed, running the pace of the riders ahead. After the pit rotations, J.P. had cemented himself in fourth place and he was able to maintain a consistent pace to the checkered flag, bringing home a solid finish.
In His Own Words
"I'm feeling pretty good about the day. You know, the first three rounds [between WORCS and NGPC] haven't been too hot. So, coming out with a fourth is not too bad. It's not where I want to be, but that's racing. I wish I could've been on the podium, but the tires [in the pro section] got me. There was one lap where I had to mentally talk myself back into it. I said, 'alright, we can do this," and put a hard charge in that got me to fourth place. The rocks were definitely a change [from recent rounds]. The course was fun, though. Previously, at this place, I haven't done that well. So, to come out here, ride solid and get a fourth, I'm happy with that."
Clay Hengeveld – 10th place Pro 250
Like his teammate, Hengeveld slotted just inside the top-ten in the 250 pro class through the first few corners. From there, Clay put in an impressive push, as he passed up to around fifth. However, the charge was short-lived as he ran into trouble with the tires on the first lap. After getting through the obstacle, Henge found himself at the edge of the top-ten. Through the remainder of the race, Clay produced very competitive speed around the circuit, but repeated issues in the tires, and another crash in a rocky pro-only section, held back his progress through the pack. In the end, Clay had to settle for a tenth place finish.
In His Own Words
"I felt really good about my day, to be honest. That was the best I've ridden in a really long time. I did struggle in the tractor tires, in the pro section. That basically put me in the position that I ended up today. But I felt really good. So, I'm looking at those positives. Overall, a good weekend. I'm feeling more and more confident, I'm healthy, and ready to attack the next one."
Robby Bell, Team Manager
"That was definitely an eventful pro race! It's amazing how a thirty-foot-long section of tractor tires can have such an impact on the racing dynamic. Honestly, all three of our riders put in really good rides. Zach's pace was fantastic. It was the best I've seen him ride in the rocky, technical terrain. Unfortunately, he had a few too many issues getting over the tires. But, overall, that was a great effort and something for him to really build his confidence on.
"For J.P., it wasn't a podium finish, but it was definitely the kind of ride I was hoping he'd have to get his season back on solid footing. His pace was really good. He just, like a few riders out there, had a couple too many miscues in the tire section. But like Zach, it's something for him to build his confidence on.
"Honestly, that was the best I've seen Clay ride since June of 2019, previous to his injuries. He was aggressive and fast. In the common theme for our team this weekend, though, he had too many incidents in the tires for his result to show the quality of his ride. However, and also like the other two boys on our team, it was an effort that he can build on. Glen Helen NGPC is the next round for us in two weeks. So, I'm looking forward to our boys putting all the pieces together and showing their best."
2021 Peoria WORCS Results
Click the link to view results:
• Pro 450 Race Results
• Pro 250 Race Results
Standings
• Pro 450 Championship Standings
• Pro 250 Championship Standings
View more results by clicking here to visit the WORCS scoring site.
2021 Peoria WORCS Photos
Credit: Dirt Nation Magazine
Zach Bell
JP Alvarez
Clay Hengeveld
Team Supporters
Click Here to view and learn more about the companies our race team partners with.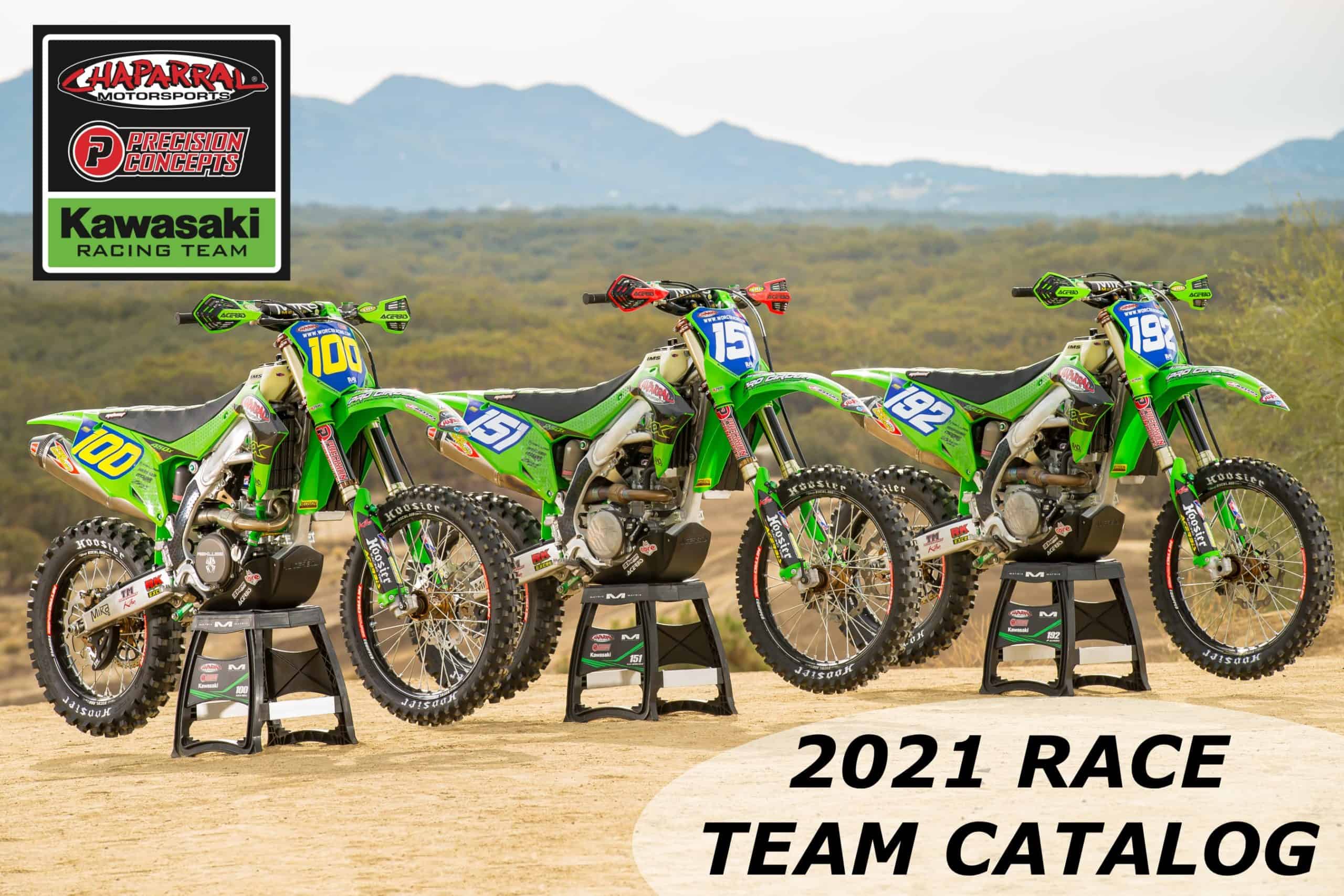 Click Here to view Race Team Catalog and learn more about the parts we use to build our rider's race bikes.